The other day, as I was waking up, I heard a bird singing.  It is the first time I've heard morning birdsong in months and months, and it instantly filled me with a sense that world is beginning to come back to life after a great slumber.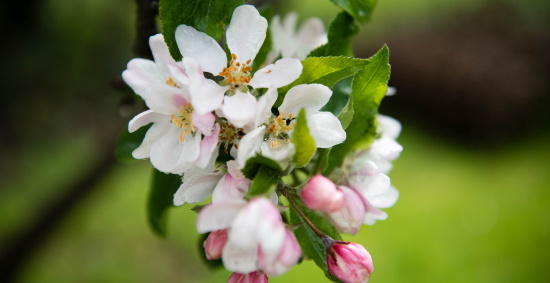 Photo by Julietta Watson
In so many ways, I know it is: Spring is on its way, the vaccine is steadily rolling out, and there is hope on the horizon.  Even in the yarn world, after nearly a year with barely any orders from yarn shops as they struggle through the pandemic, we are suddenly receiving enquiries from LYSs (hooray!) and even requests for trunk shows.  And though we all know we must remain laser-focused in our coronavirus precautions for some time to come (don't let up! keep wearing your masks!), I feel like there is a positivity in the air that is so welcome.  I hope you're feeling it too.
(but please do keep your mask on, and do keep social distancing for the time being — there are so many unvaccinated people who are relying us all in that way)
---

Thank You for your Support of the D'aeki Wrap!
You know that when I released the D'aeki Wrap pattern last month, I was just about as nervous as I was excited.  As my first-ever knitting design I had an fear that…  well, that I'd somehow done it wrong.  I mean, the pattern had been checked, tested, and tech-edited so I knew I was being irrational and yet, on the day it released, mixed in with all my excitement was a heck of a lot of nervousness.
But I needn't have been worried at all: the response to the pattern has been beyond my wildest dreams!  There has been an incredible amount of support for it, so much encouragement and so many kind words.  I am just blown away.  Thank you thank you thank you all so much!  I never expected it and I cannot tell you what it means to me.
Please Come Join our D'aeki KAL!
If you bought the pattern and are thinking of casting on, let me invite you to our KAL on Ravelry*.  We're not thinking of this as a structured KAL at all, but something much more casual where we can simply knit the pattern together, show off our colour flows, admire each other's handiwork, and answer one another questions when someone needs a bit of help. Anyone is welcome to join any time — whether you are casting on right away from stash, waiting to cast on when your first bundle arrives, or anytime after that. The idea is just that we are knitting together and cheering one another on!
*(if you can't use Ravelry for any reason, please do tag me on social media instead (Facebook or Instagram) so I can cheer you on there — I can't wait to see your progress!)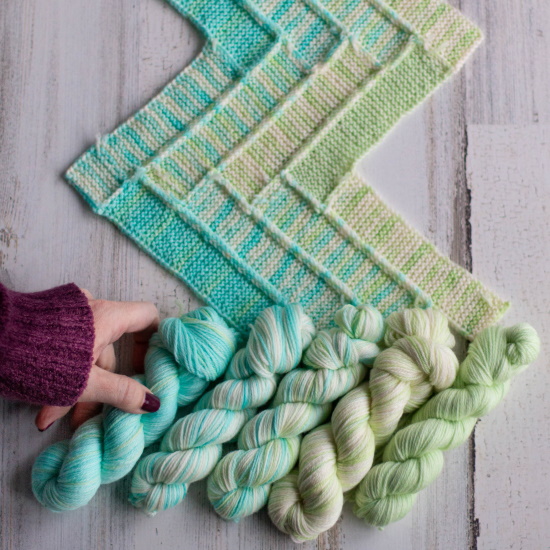 ---

No matter whether you love it or hate it, weaving in ends is an inescapable part of knitting and crocheting.  And while there are lots of people on both sides of that fence (it's true, I know lots of people who love to weave in their ends!), most folks know only one way to do it.  But just as there are many ways to cast on and bind off, there are many ways to weave in ends as well and it's worth several so you've got options.  This simple method works your ends in as you're knitting, so everything is already taken care of when you bind off.  And this tutorial shows you how to skim, which is especially helpful when working with heavier weight yarns.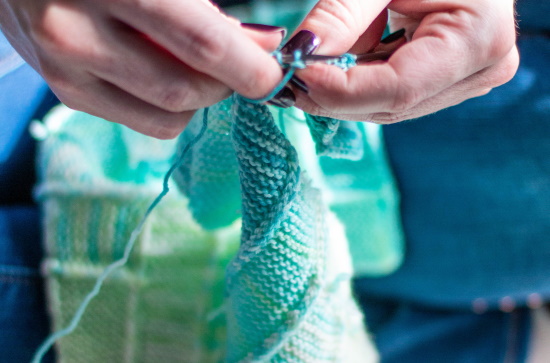 I mentioned the subject before but I loved reading this beautiful article on the indigenous communities of the Pacific Northwest who bred dogs for their wool.  I find the whole subject and this diverse approach to fiber fascinating.  If you have any spitz-like dog in your household, such as Samoyed, American Eskimo dog, Shiba Inu, or Pomeranian, you may be interested in this reflection on their possible heritage.  And you may start looking at them with new (read: fiber-greedy) eyes!
I find this lovely lovely lovely video of a shepherd and his sheepdog driving their herd of sheep along a quiet Welsh country lane so delightfully meditative and relaxing that I just keep watching it again and again.  (It reminds me of the lanes I used to drive on my way to work in rural Dorset (England) — so tight that hedgerows would brush my car on both sides at once and, though I never had to stop for a flock of sheep, it wasn't at all unusual to have to get out and wave a wayward cow back into her field!)
If you're an even-slightly-experienced knitter, you don't need to look at this nifty illustrated guide to the structure of knitted stitches (part 1), nor this one (part 2), and probably not this handy illustrated guide to slipped stitches either.  But if you've ever been slightly intimidated by brioche, you might find this helpful illustrated guide to brioche stitch structure very enlightening indeed!
---
Ok, it's shaping up to be an excitingly warm day here in Pittsburgh (in the 60s! woot!) and so I'm going to pack orders on the porch today and listen to the birds sing as I do.  I hope you've got a lovely day ahead of you, filled with at least a little sunshine and a couple of breaks for "yarny meditation".  And until next time, all my best!