If there's any good that's come out of the pandemic, I think one of the best things has been that so many people have developed a renewed interest in exploring their own creative processes.  I have a couple of friends who have taken up drawing and painting (discovering in the process that, despite all past evidence, they actually can do it!).  Another friend has begun sewing.  And as you know, I recently flexed my own creative muscles a little and released two knitting patterns.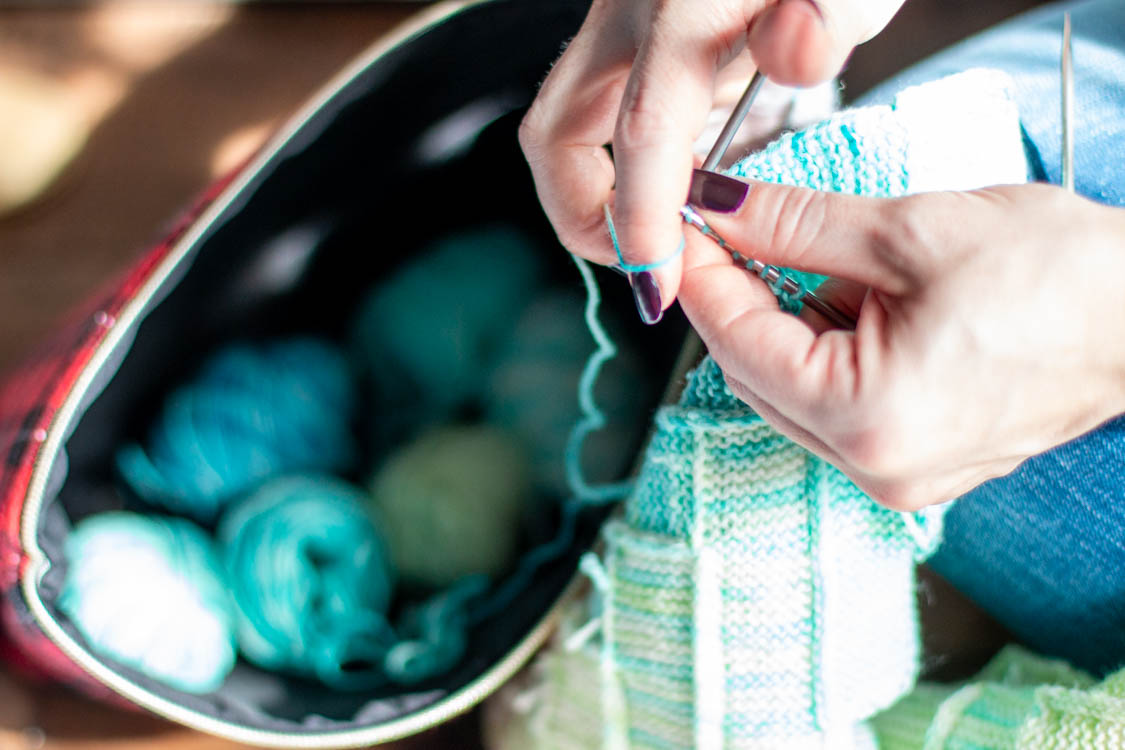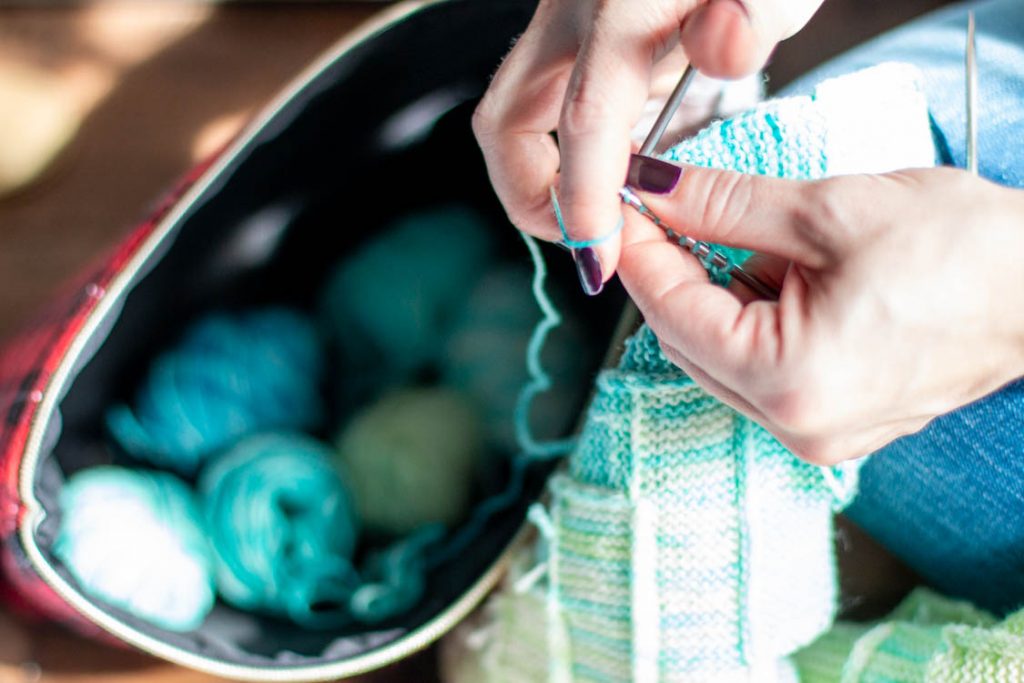 It feels good try new things, and brings a sense of optimism when the restrictions of the pandemic seem to go on for forever.  Yes, there is hope on the horizon (hooray vaccines!) but sometimes that horizon still seems a very long way away.  Trying something creative and new is a wonderful way to direct pent-up energy that would otherwise have us simply drumming our fingers in impatient anticipation (::raises hand!::) and, in case we had previously been too caught up in the pursuit of relentless productivity, helps us to learn again that there is value in being a beginner and approaching new things with openness.  And that is undoubtedly a good thing.
Have you tried any new creative endeavours in the past year?
---
Introducing Comfort Cowl
In light of this appreciation for trying new things, I am delighted to tell you that my assistant Sara has also tried something new and is releasing her very first pattern!  It's called the Comfort Cowl and it's a delightful design using gorgeously soft yarn (SpaceCadet Capella) and strategically placed cables to create a beautiful project that's simply a joy to knit.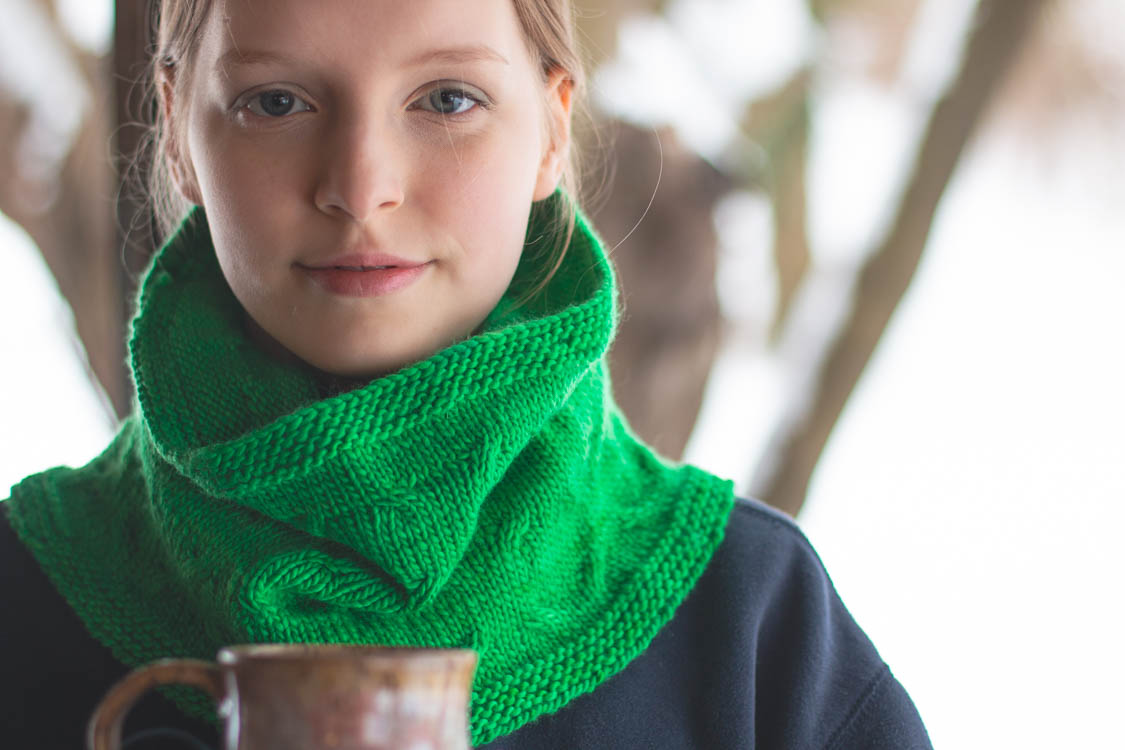 I think Sara says it best…
"There are days, weeks, months, years, when we can all use an extra bit of comfort. I designed this cowl in just such a moment. I started with a skein of the coziest, smooshiest yarn around, with little more than a plan to turn to the comforting act of creating to soothe my soul.
The result was this cowl. It's nice and tall, allowing the wearer to really snuggle into it, adorned with some simple cables, just enough to keep you interested while you drink a cup of tea, watch a movie, or read your favorite book. So if you find yourself in need of some comfort, or know someone else who needs the same, grab your yarn and needles and just breathe."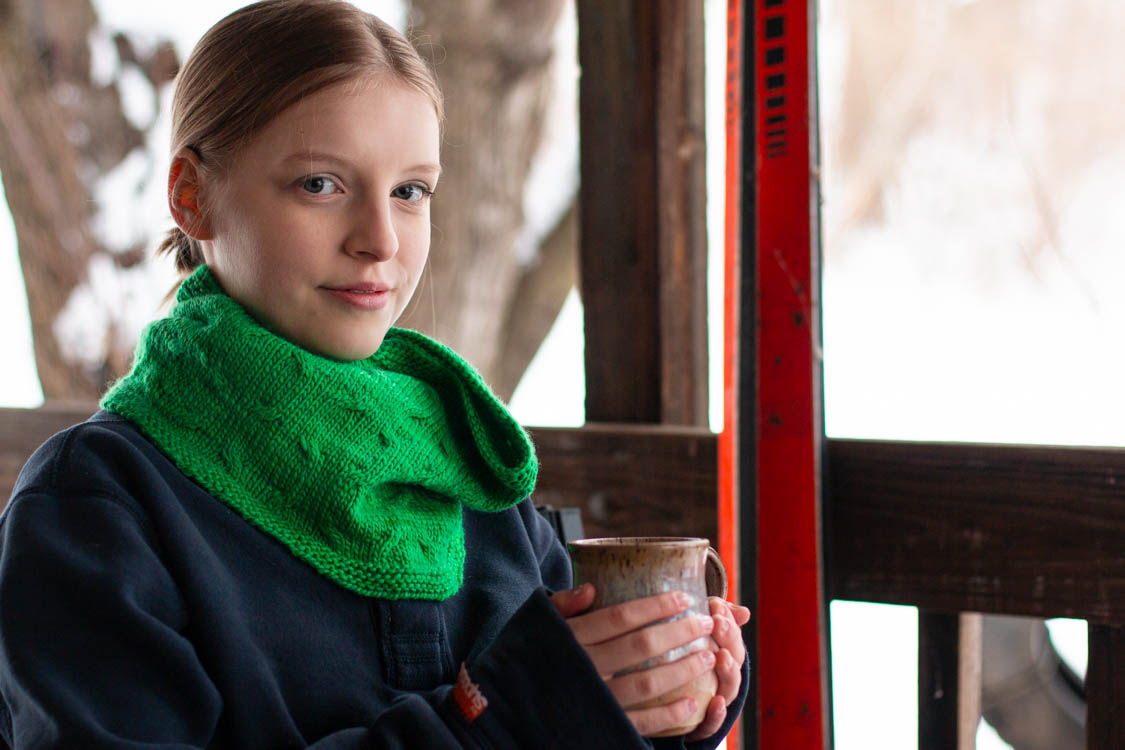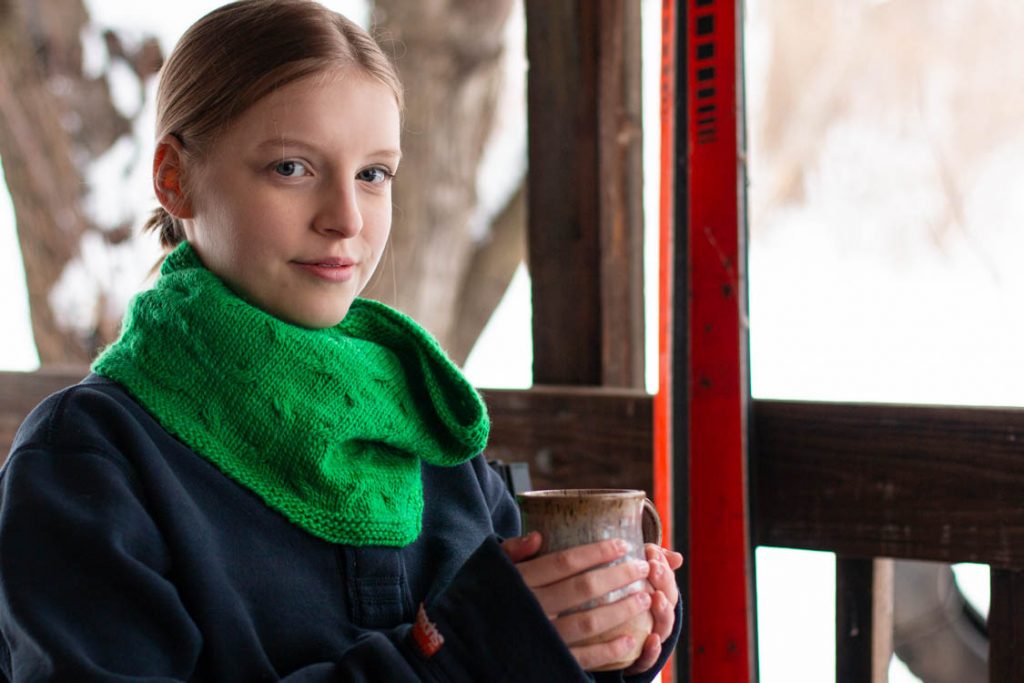 SpaceCadet Capella is a fabulously smooshy single-ply worsted yarn that knits up quickly into an incredibly soft and cosy cowl.  And we've got skeins ready to ship in some of our most beautiful semi-solid colours:
I'm so excited for Sara!  And if you are too and you're able to go on Ravelry, please do click here and give her Comfort Cowl some love!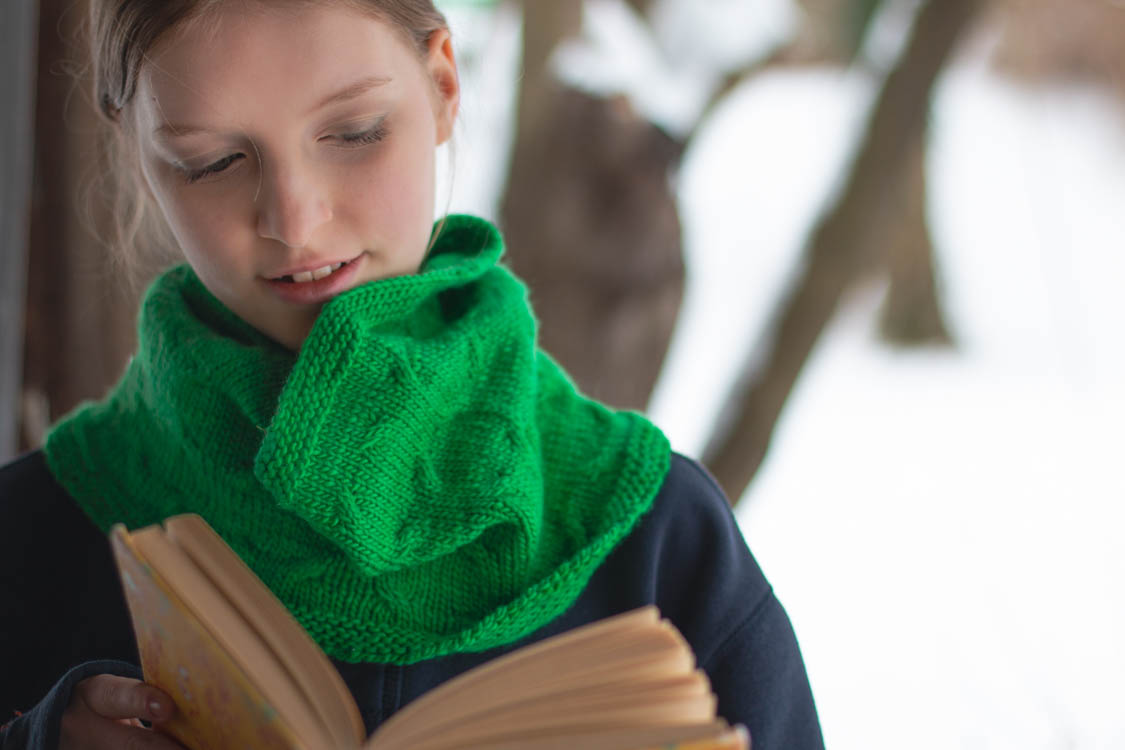 ---

There's an interesting debate on Twitter about whether yarn companies should (or even really can) include gauge ranges in their yarns' info. You can read it by clicking here, here, and here. To me, gauge is so dependent on needle size and personal tension that a suggested gauge on any given yarn feels meaningless.  For instance, my favourite way to knit light fingering is on US7 needles — such a light and airy fabric! — but that's nothing like the gauge you'd get on US1s or 2s, so putting either on the label seems needlessly limiting.  What are your thoughts on suggested gauges?  I'd love to know.
If the idea of exploring drawing and painting has piqued your interest too, I have some very highly recommended resources:
You Can Draw in 30 Days: The Fun, Easy Way to Learn to Draw in One Month or Less by Mark Kistler is an absolute game-changer of a book.  Try it and discover that you really can draw!
Architectural Sketching with Watercolor and Ink is a wonderful course on Domestika by Alex Hillkurtz that several friends of mine have raved about
Let's Make Art has an inspiring series of tutorials that will have you creating impressive results faster than you thought possible
There's no doubt the pandemic has changed a lot of things beyond just health care (for instance, will we ever go back to real waistbands ever again? Anyone…?).  One thing I hadn't considered was its impact on art and, in particular, how the lockdown-induced return to crafting in the general population is spilling over into related trends in fine art. This article outlines the change succinctly, along with other interesting  shifts in the art world in 2021.  Perhaps the dividing line between art and craft is growing fainter all the time?
I'm an absolute sucker for bunting (ummm, that's what it's called in Britain… is it called bunting in the US as well?) and, as soon as the weather warms up, I want to hang it everywhere.  Like the new season, it just feels so celebratory!  So I had to smile when I saw this beach-themed crocheted bunting — a perfect way to use up leftovers and create a vacation vibe, all in one go.
---

Next Week: The Yarn Alliance Opens!
The Yarn Alliance is our premiere yarn club, all about gorgeous dyeing on fingering weight yarns.  Plus coordinating colourways, great gifts, and a ton of fun!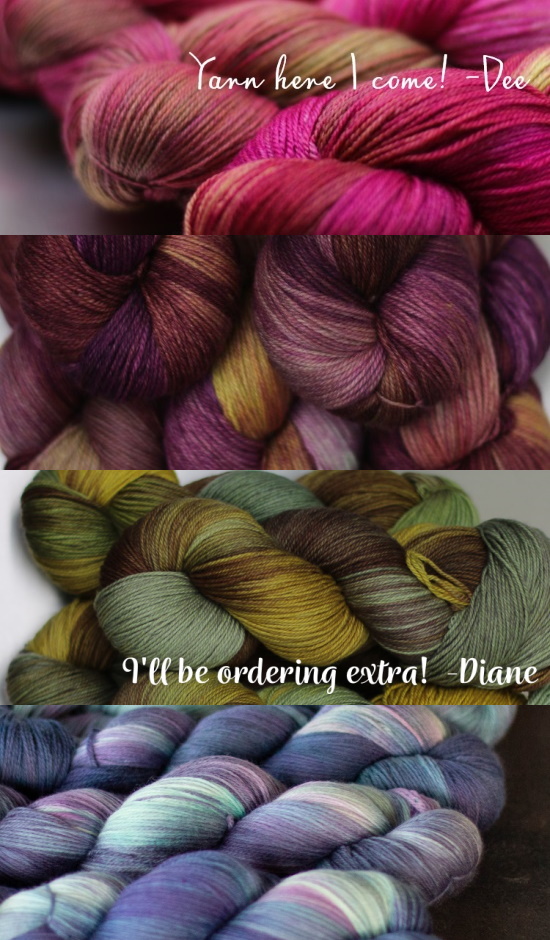 Want to be the first to hear when it opens? Click here and get your name on the waiting list!
All of April: Trunk Show at Sewickley Yarns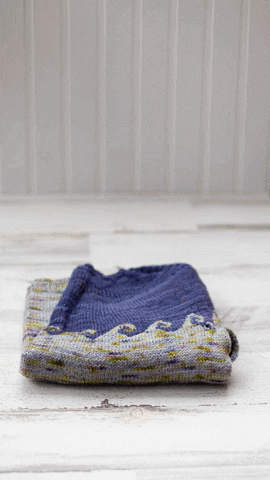 If you're local to Pittsburgh, I've got a treat for you: Sewickley Yarns is hosting a SpaceCadet trunk show for the whole of April.  They are open and and ready to welcome you safely so you can shop SpaceCadet yarns in person.  And what a beautiful collection of colours and knits we've sent them.  You are sure to find something to spark inspiration!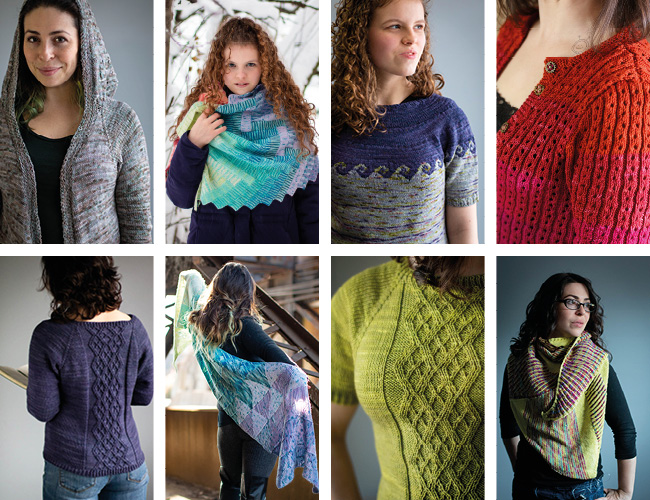 (l-r, from top row): Rey's Cardigan, D'aeki Wrap, Celestial Seas, Dot Matrix, Tudor Windows Cardigan, Striad Wrap, Tudor Windows Pullover, Briochearrow

---
Ok, well, my teapot is empty which must mean it's time to get on with my day.  I've got a lot of parcels to pack today, filled with happy skeins of yarn, and it's looking like such a lovely day, I might pack it all outside in the sunshine!  I hope you have a lovely day as well and, until next time, all my best!