We are leaving shortly for a weekend of shows (details below) but before I leave, I just wanted to share this with you.  This week, we packed up the September Yarn Alliance parcels on what had to be one of the most beautiful days of the year.  The temperature was so mild and the breeze was deliciously fresh so, instead of hiding away inside, we set everything up on the porch.
First, we built a wall of boxes at one end.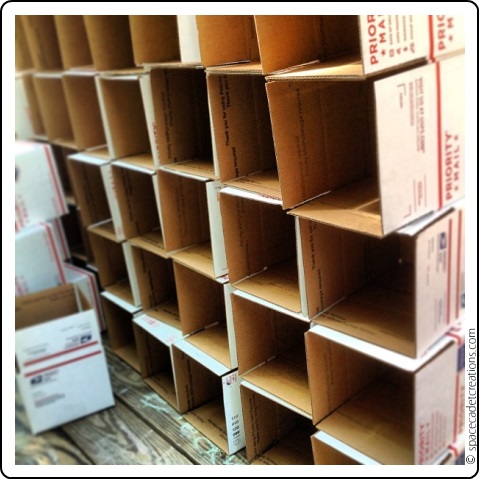 Then, we began filling them with delicious SpaceCadet Yarn Alliance yarn.  This colourway is a real eye-popper — I can't wait to hear what the members think! (The image, of course, is black and white — can't give away the surprise)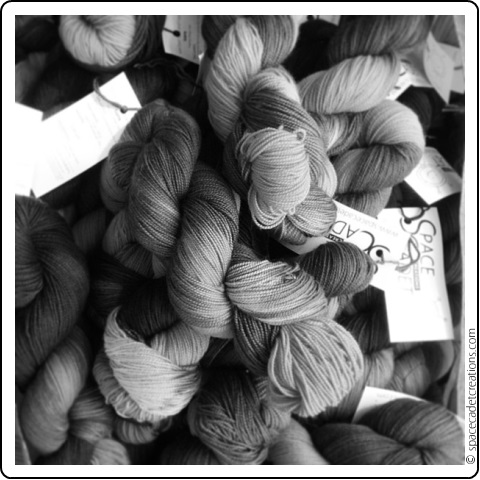 And working there on the porch, in the dappled light and cool shade of the trees, it had to be one of the most pleasant work environments I've ever experienced.  Oh, for every day to be like that day!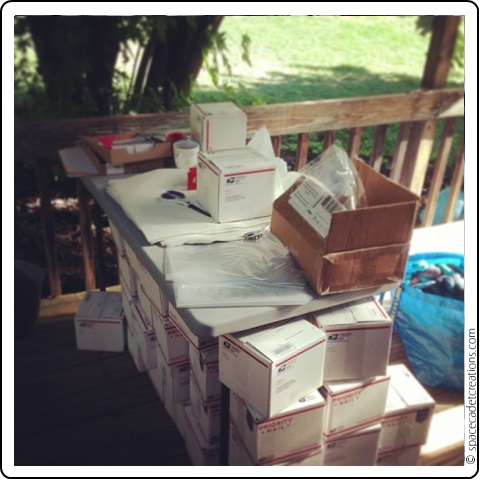 Dying to know what that colourway will look like?  Only the club members will find out!  But the InterStellar Yarn Alliance is open for subscriptions right now, from Sept 1 to 16.  It's a fabulous club with gorgeous yarns and lovely little gifts.  We'd love to have you aboard!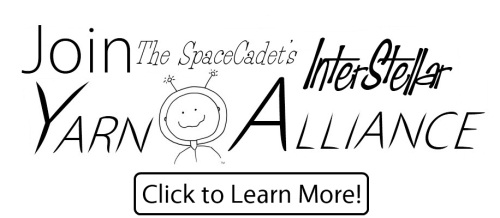 ---
We're doing two shows this weekend.  If you're in the Central PA or Baltimore area, please come and see us.  You get the yarn in person, and we'd love to meet you!
Knitters Day Out
Sept 6 & 7
Central Pennsylvania College, Harrisburg PA
PLY Party (Peace, Love, Yarn)
Sept 8
at Lovelyarns
3610 Falls Road
Baltimore, MD 21211
Plus, I'm bringing all the new stuff I've been experimenting with lately, including a whole bunch of Ombre Kits, Mini-Skein Kits, those fab little Zoom Looms, and some gorgeous new colourways…  including this one called Firewalker.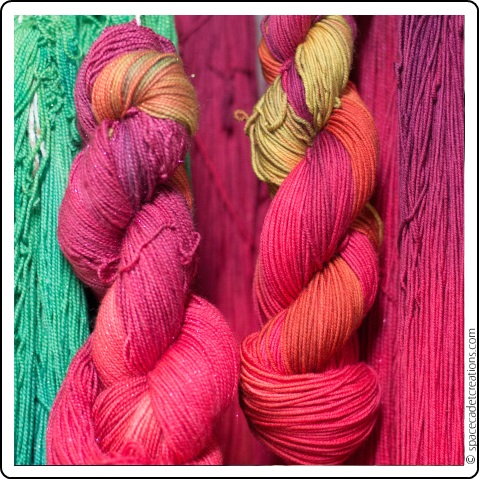 You'll have to be fast to grab it.  Hope to see you there!