I'm mad busy at the moment getting ready for TNNA this weekend.  If you don't know what that is, it's The National Needlearts Association's Summer Show, and it's one of the most fiber-fantastic (and fiberista-fantastic) events of the entire year.  We'll be shopping for new yarns, so we can do a major revamp and extension of the SpaceCadet line-up later in the season.  Exciting or what?!?  Stay tuned for updates.
So today, I was packing my bags and — as any self-respecting knitter does — choosing my knitting projects.  And as I lined my current WIPs up on the bed, I realised they were all in the lovely new project bags that I've totally fallen in love with.  And I suddenly thought, hey, I ought to share them with you…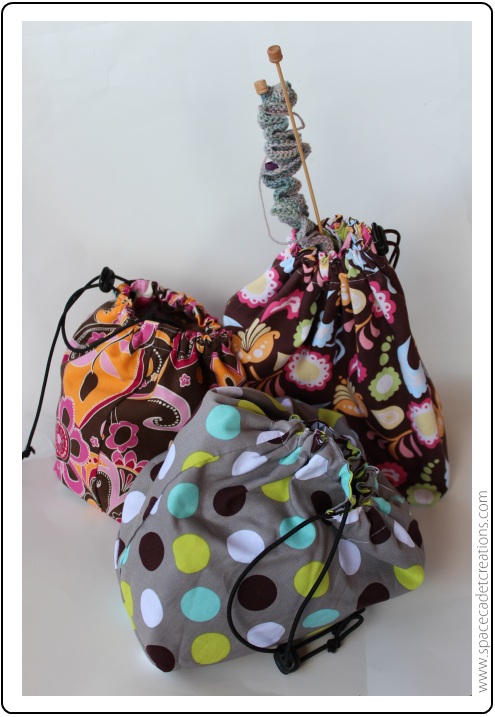 I love the gorgeous vibrant patterns — I mean, who wants to hide her knitting away?  A busy floral on the outside and, inside, stripes or polka dots to balance.   I'm kind of a sucker for dots — they make me happy! — so I turned this one inside out.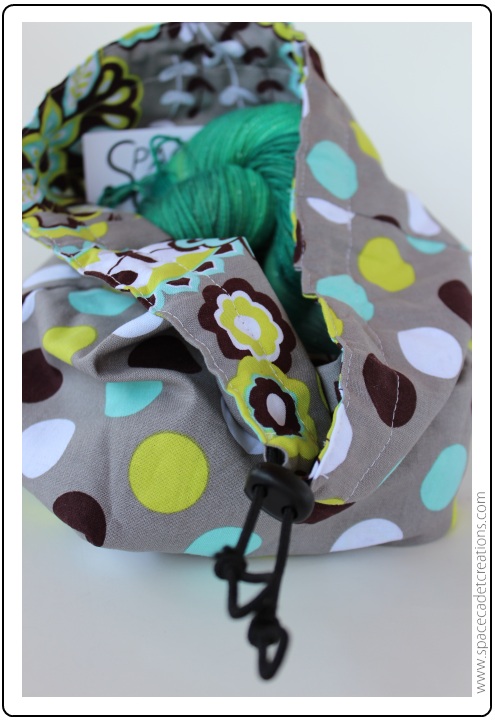 Yep, they're fully reversible!  And with a drawstring that I've tied in a loop so I can knit with the bag over my arm.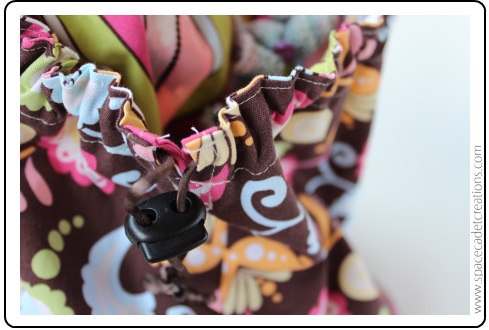 I got them from CristineCreates on Etsy.  I meant to only get one…  but I kinda couldn't help myself.  You know what I mean… right?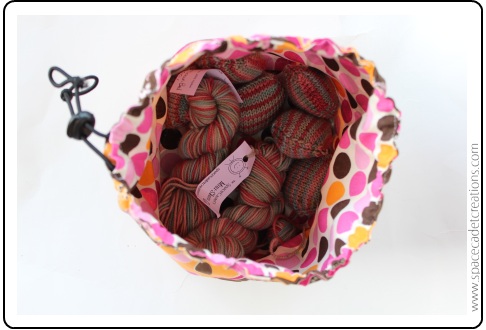 Y'know, I…  I couldn't just have my projects sitting there naked, could I?