I have an announcement.  But before the announcement, I have a little funny story that I want to share with you.  My friend Mel, otherwise known as MSkiKnits of the Singlehanded Knits podcast (you watch it, right? because, seriously, she records on the beaches of Kauai)…  Anyway, Mel has been busy designing a fantastic pattern with a SpaceCadet Ombre & Gradient Kit — actually, two patterns, and here's where the funny bit comes in…  because she hadn't named one of  patterns yet, so she kept referring to as "the sweater".  But when she said that, I somehow got the wrong sweater in my mind.
So she was phoning me up and asking questions about the kits and how they would work with the pattern.  And I was happily answering her questions.  And sometimes it all suddenly wouldn't seem to make any sense to me and I'd paused confusedly… or sometimes she'd pause…  But then we'd get ourselves back on track and everything would seem fine again.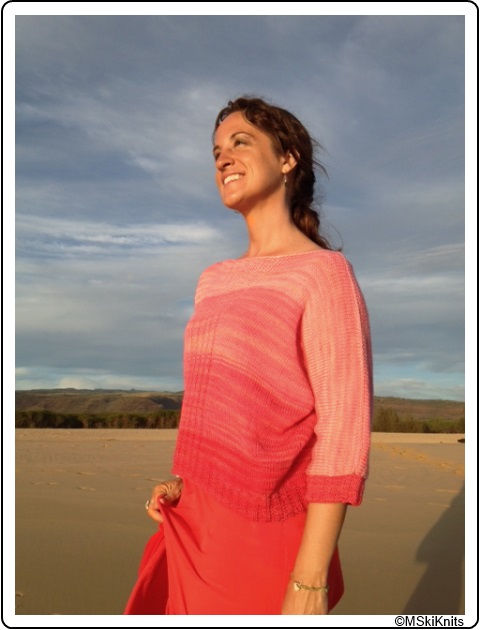 And then the other week, she told me that the pattern was ready for release at last.  Hoorah!  But as she went on to describe the details, suddenly it all started to not make sense again.  And so I finally owned up to my utter confusion and said, "Hang on, Mel.  What… wait, what exactly are we talking about?"  And that's when she and I suddenly realised that the entire time we'd been talking — through all those phone calls — she'd been asking about one sweater, and I'd been answering about a comletely different sweater!
*sigh*  …SpaceCadet indeed.
Not to worry, the pattern is gorgeous.  The yarn works with it beautifully.  You're going to love this!
And now the announcement…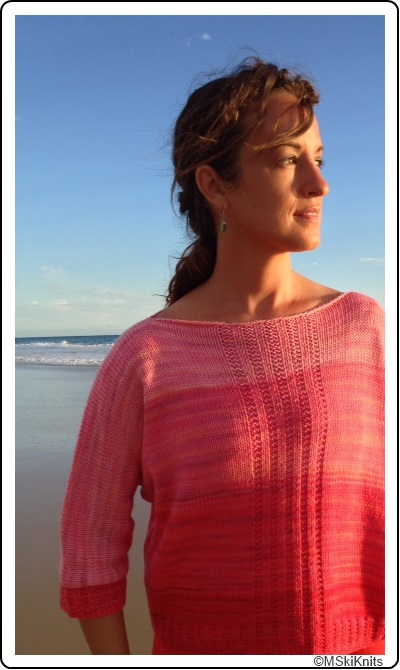 This is Pau Hana
Pau Hana is a beautiful Dolman style sweater by MSkiKnits of the Singlehanded Knits podcast, designed completely around SpaceCadet Creations Ombré & Gradient Kits, to capture one of the hottest trends in colour right now.
Pau Hana is knit top down,with a beautiful center panel pattern repeated in the cuffs and bottom edge detail. Front and back panels are knit side to side in parts and joined together in the round beneath the arms. After joining, a series of decreases gently shape the sweater to flatter all figures. Upper and lower bottom arm seaming is simple and enjoyable.
The positive ease in this sweater makes it perfect…for all sizes, all layering choices, all seasons.
Want to see this sweater live? Head HERE for a peek at it on Mel on the blog and in the podcast on the beach in Hawaii at sunset!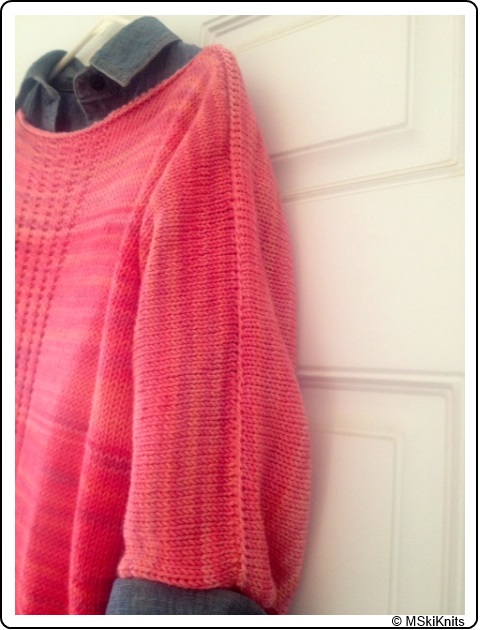 The Pau Hana Kit
And, hey, guess what?  In celebration of the pattern's release, I'm doing a limited number of Pau Hana kits!   The kits are created with Lyra, the SpaceCadet's gorgeously sproingy sport weight, and each kit includes:
either four skeins for size XS, S,  and M (32″, 34″, 36″ bust)
or five skeins for sizes L, XL, XXL (40″, 42″, 44″ bust)
a FREE copy of the Pau Hana pattern with five pages of detailed directions
an instructional video, provided exclusively with each SpaceCadet Pau Hana kit purchase, which explains how to weigh yarn, join and transition most effectively.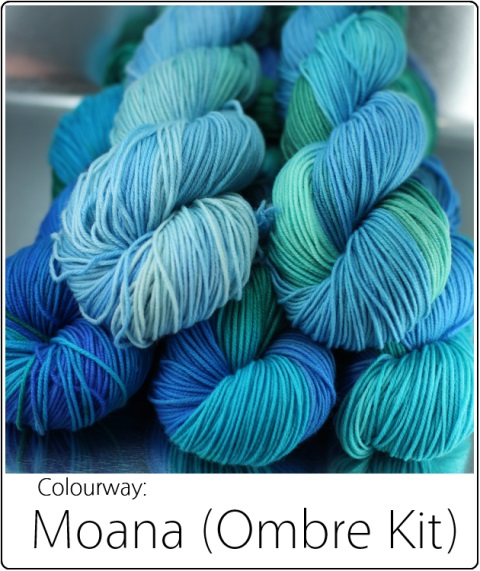 To buy a Pau Hana kit, click the button below and then be sure to choose a colourway option that is marked "Pau Hana" to ensure you get the pattern and bonus video.

(These kits are limited in quantity but, if we run out, I'll open the listing to pre-orders for as many more kits as I have yarn in stock.  If you click over and there are none left, be sure to come back shortly to nab one of the pre-orders!)
The KAL
And look, if a whole bunch of you are grabbing a kit and casting on, we might as well make this a party, right?  So let's turn this into a Pau Hana KAL!
The Pau Hana Knitalong is a fabulous way to knit this gorgeous jumper in the company a whole bunch of other excited and enthusiastic knitters!
You'll be able to share your progress, get support and extra instruction on the best way to use the intriguing colour changes of the Ombre and Gradient Kits, and enjoy the camaraderie as we all work through this beautiful project together.  It's gotta be the very best way to knit — c'mon and join us!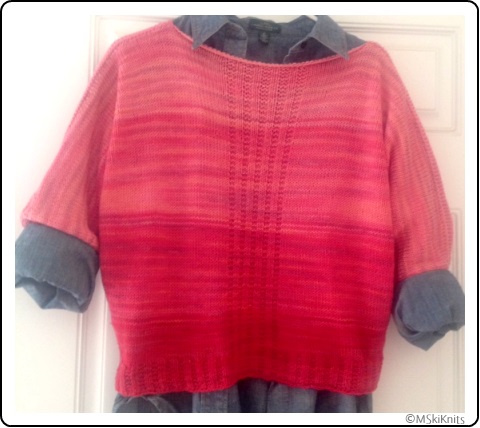 The KAL will begin in mid-October and run for about six weeks.  Each week there will be benchmark goals to help keep you on track, but you don't have to worry — everyone can work at their own pace, and the only requirement is that your share your progress and help us all cheer each other along.
Ready to join the fun?  All the updates and information will be post on the SpaceCadet's Ravelry page.  Click here to join the group, and then say hello in the Welcome thread!
I can't wait to get started, can you?  Ok, who's in?