I don't know if you've noticed, but I've been hinting for a little while about something special that I've been cooking up with Laura Nelkin.  She's a Craftsy instructor and the designer behind some of the most beautiful beaded lacework patterns out there (as well as the lovely Mythos).  And a few months ago, she rang me up with an idea for a little collaboration…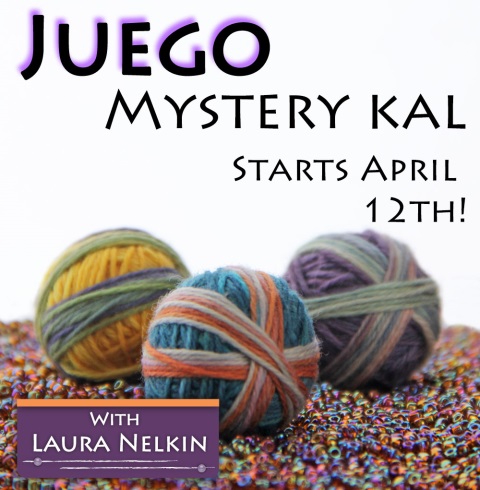 I was over the moon when she asked me to dye the yarn for Juego, her newest Mystery KAL.  What fun!  Lacework, beads, and beautiful kits of SpaceCadet Celeste yarn in three coordinating colour combinations — Translucence & Plume, Diaphanous & Honey, and Five Rings & Feather — all hand-selected by Laura for a design that only she had seen…    I could not wait for this to go live!
Laura and I discussed how many kits we thought would sell, and agreed to have about half already dyed, with the other half prepped and ready to go as soon as they were needed.  She went live with the KAL yesterday, and I planned to let you all know about it in my blog post today.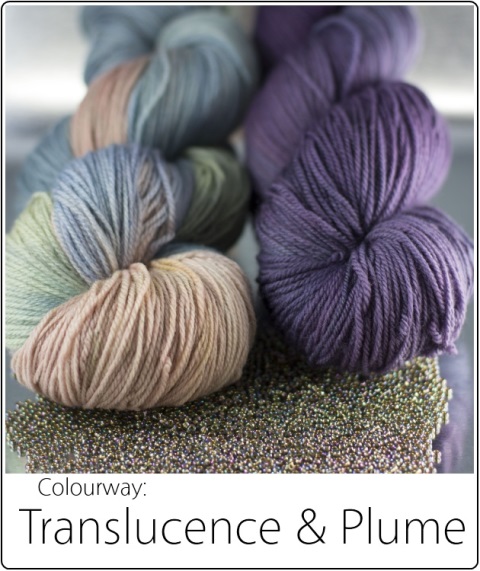 And then…  then…  it just went NUTS!  Within a couple of hours, she had pages of sign-ups on her Ravelry thread.  Juego was flying up the 'Hot Right Now' pattern list.  And the orders started coming in…
Every. single. one. of the dyed kits sold out by mid-day.  I couldn't believe it!  I released kits for pre-order…  They sold out within hours.  As I was having dinner, people were emailing to ask if there were more, actually jostling for reserve kits.  I released still more pre-orders…  and they flew!  By the end of the first day, we'd sold more kits than we had expected to sell for the entire run up to the KAL.  Laura and I were both stunned!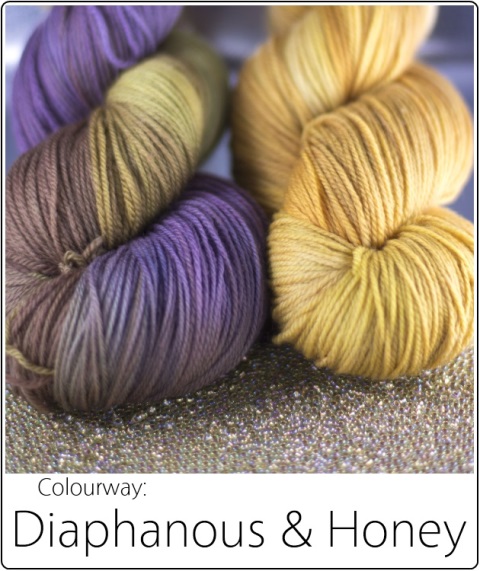 So, I had planned on announcing this to all of you this morning, and hoped a few of you would go grab a kit and join in the KAL fun.  And I still hope you will but, crickey, it's going to be a lot harder to nab one of those kits than I'd thought!  There are a few kits left at the moment, if you run over there quick.
And then I'm going to get to dyeing, and Laura and I are going to regroup, and we'll release more pre-orders as we assess how much can be dyed and delivered before the KAL starts.
But there is one thing that this has shown me beyond any shadow of a doubt: that knitters and crocheters are an amazing force when they they know what they want, and that is an awesome thing to witness.  Yesterday was just so wild… so exciting…  absolutely mind-blowing!
Thank you all for giving me this job — honestly, I can't imagine any job I could love more.