You should swatch.  You know that, right?  I mean, it's right there in every pattern you start.  And even if it weren't there, you'd know anyway.  Everyone knows you should always swatch before starting a project.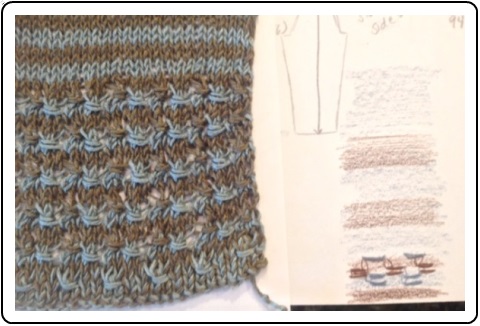 Y'know what?  I'm realllllly bad at swatching.  I mean, I do it…  most of the time.  And pretty grudgingly, if I'm honest.  It feels like a waste of time — nothing but a hurdle between me and that pattern I'm just itching to cast on.
So I have always been impressed (and a little shamed) by the attitude that Mel of Singlehanded Knit's brings to swatching.  She not only does swatches every time, but she really enjoys it — embraces it even!  She uses it as an opportunity to get to know her yarn, and to make better decisions about how to adjust her pattern because she really understands how her yarn behaves.
Huh!  Now, when she puts it that way, it actually sounds like something worth doing.  So I was seriously chuffed when Mel announced a new class she's created that all about learning to love swatching!  Swatch Like You Mean It explores the good side of swatching — the exciting, informative, and yes, even fun side of swatching.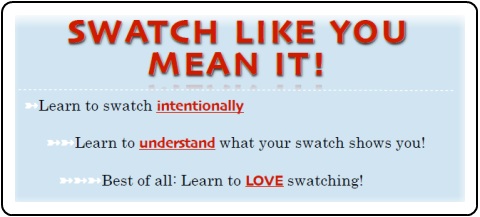 In this 7 week course, you'll get:
To work at your own pace
Lessons that will enrich & enliven your swatch making
Weekly audio/video of a key technique
Bite sized activity to practice & master
Small time commitment~Big time results
Two patterns designed exclusively for class….one for you and one for your home
Clear & informative weekly PDFs to download and keep as reference
Giveaway!
And here's the best part…  Mel is offering you the chance to win your placet in Swatch Like You Mean It!  All you have to do is leave a quick comment below telling us the number one excuse you have for not swatching, and you will be in with a chance to win.  Make sure you comment by midnight (PST) on Sunday, and then check the SpaceCadet blog early next week to see if you're the winner!
And then get ready to learn to love swatching!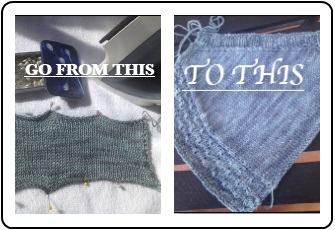 ---
There's gotta be small print:  NO PURCHASE NECESSARY. Open to entrants worldwide, age 12 or older.  Void where prohibited. Odds of winning depend on number of entries received. Sweepstakes ends 11:59 p.m. PST on January 19, 2014.  Entry is made via a comment on this blog post. Limit one entry per person.  Sponsored by Singlehanded Knits and SpaceCadet Inc, PO Box 113312, Pittsburgh PA 15241.  Prize is one (1) space in the Swatch Like You Mean It course, valued at $24.99.  Winner will be selected by random drawing.  Cannot be redeemed for cash.  Cannot be substitued.  Employees of SpaceCadet Inc are ineligible.  A list of winners will be available on the SpaceCadet blog on or after January 21, 2014. For full official rules, visit https://spacecadetyarn.com/2014/01/13/giveaway-swatch-like-you-mean-it.