Wow!  You guys… Wow!  Do you guys know how much fun it was to watch your entries roll in to win a space in the new Swatch Like You Mean It course?!?
Seriously, within hours, there were so many comments that I could hardly keep up.  And the information in those comments — your answers to the question, "What's your number one excuse for not swatching?" — actually paints a beautiful picture as to why this course is really needed.  I was texting Mel (the podcaster at Singlehanded Knits and creator of the course) to tell her she had to read through every single one.  So much great insight!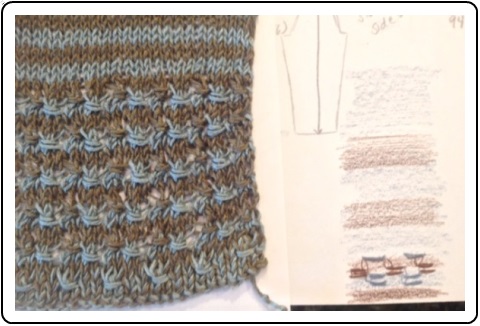 We have a Winner!
But, none of that is why you're reading this, is it?  You want to know who won!  So, without further ado, the winner is…
Carol, who said, "The reason I don't think I 'need' to swatch is because I can see how it will look in my mind's eye. Sadly, I have to say that my mind's eye is mostly not very accurate."
Carol, congratulations!  We'll be in touch soon with info about your prize.
 You Can Still Join!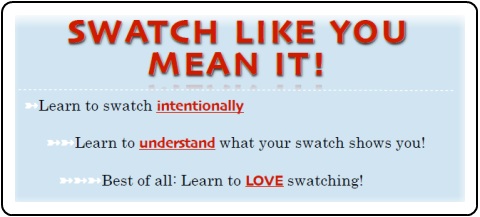 Ok, so maybe you aren't Carol and you didn't win.. . but this is going to be an awesome class and registration is still open so you can still grab your space!
In Swatch Like You Mean It, you'll get:
To work at your own pace
Lessons that will enrich & enliven your swatch making
Weekly audio/video of a key technique
Bite sized activity to practice & master
Small time commitment~Big time results
Two patterns designed exclusively for class….one for you and one for your home
Clear & informative weekly PDFs to download and keep as reference
That's seven weeks of great instruction and exciting exploration of everything that swatching can teach you about your yarn and the project you're about to make!  You spend so much time creating your project and you know that swatching can be the difference between a fabulous finished object and one that just… doesn't… quite fit.
This class is exactly what you need.   And all that for less than $25?  Click here to join!