Keeping up with all the changes in technology and social media can be tough — it seems like some new app comes out every week! — but when that new thing serves up fantastic knitting and crochet inspiration, it's totally worth it.  Instagram is a perfect example and, if you haven't been using it help you find pattern and yarn ideas, to connect with other crafters, or just to give you a daily dose of fibery goodness, you've been missing out!  So here, let me walk you through the best ways to use Instagram as a knitter or crocheter…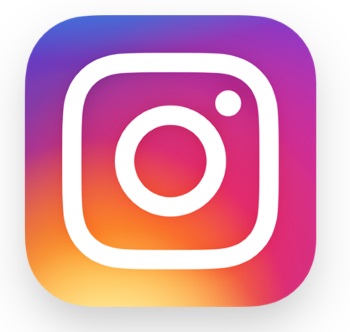 Instagram (or IG) started as a simple photo sharing site: a place to snap a photo with your phone and share it with your friends.  Over the past few years, it's really taken off and developed into something much more exciting.  For me, it beats a lot of other social media hands down, including Facebook and Twitter.  It's fast to browse but not so fast that you feel like you're missing everything. And it's designed to be visual (perfect for sharing projects), beautiful (who doesn't want to spend time on a site that's truly beautiful?), and easy.
Ok, so how do you get the best out of Instagram as a knitter or crocheter?  Here are my top tips:
Get the Mobile App
If you haven't got an IG account already, download the app onto your phone and get your account set up.  It's super straightforward and totally worth doing.  But unlike other social media, Instagram is not intended to be used on your desktop or laptop computer and it's really limited if you try.  So look at it on your phone or tablet instead — you'll have a much better experience.  (Click here for the iOS app and click here for the Android app)
Then once you're set up, snap a picture of your latest project and upload it.  Instagram has a bunch of filters to make the image really come alive and, over time, you can put together a wonderful visual history of your knitting or crochet journey.
Follow Your Favourite Designers
The easiest way to fill your Instagram feed up with crafty inspiration is to follow your favourite designers.  Besides getting a first look at lots of new designs and a sneak peek behind the scenes, many designers use their visual and artistic skills to put together amazingly beautiful images and feeds.  One of my favourites is Hunter Hammersen, whose IG posts are so lusciously photographed that I feel I'm almost falling right into them.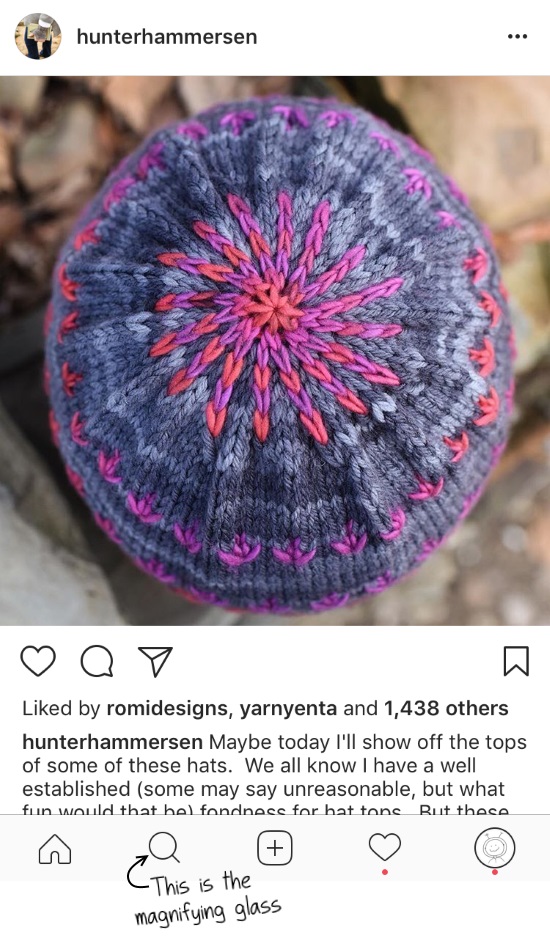 Design: Permutation by Hunter Hammersen in SpaceCadet Capella
To find your favourite designers on IG, just hit the little magnifying glass tool at the bottom of the app, and then type the designer's name in the search bar.  Or, the next time you're browsing on Ravelry, go to a designer's profile page to find the link to their Instagram account and add them that way.
Use Hashtags to Find Great Inspiration
One thing always leads to another and, on Instagram, that's a really good thing.  As you're scrolling your IG feed, you'll see lots of posts with a ton of hashtags after them (words and phrases that begin with the # symbol, such as #knittersofinstagram).  Click on any of those and Instagram will take you to a new feed filled with other posts that were tagged with the same hashtag — which means lots more inspiration from lots of new sources!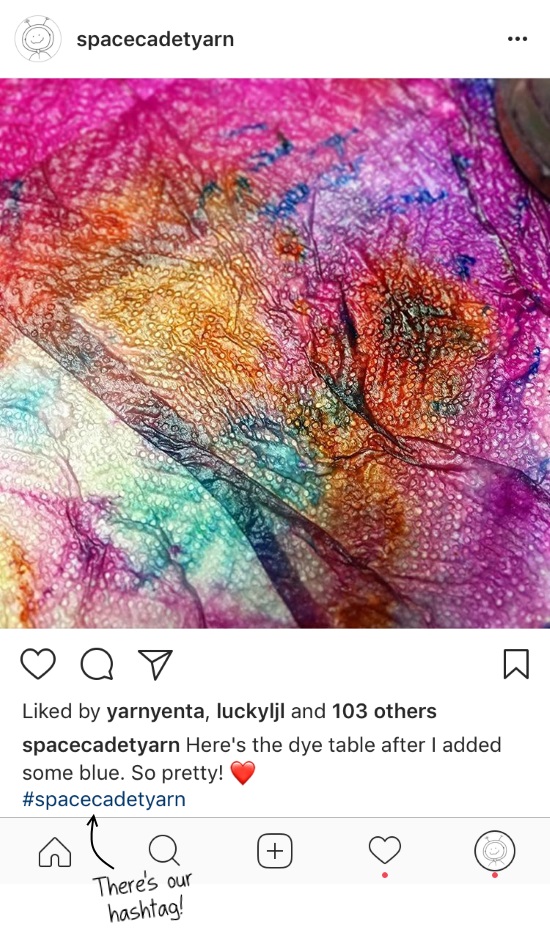 And when you are creating your own Instagram posts, use hashtags to help other knitters and crocheters find your photos in the same way.  Some good hashtags to try are: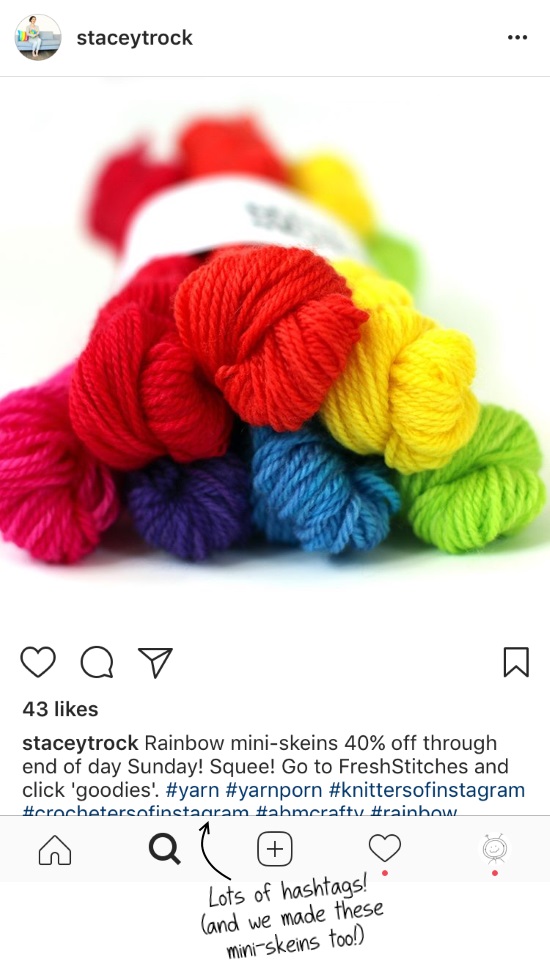 Get some SpaceCadet Mini-Skeins for yourself!
Leave a Little Love or a Comment
One of the best things about Instagram is interacting with others.  We all used to leave comments on blogs but that doesn't happen so much any more, and internet forums are great if you have time to really get into a conversation, but Instagram comments are way easier and and so much faster.  It's totally where the conversation is happening now!  Plus, every time someone likes or comments on one of my posts, a little notification pops up on my phone (and it seriously warms my heart — it really does).  And leaving a little love couldn't be easier: just click the heart under the photo — it's that fast.  To leave a comment, you click the speech bubble right next to the heart.  (And to share the post with a friend on Instagram, just click the little paper airplane to the right of the speech bubble.  Nifty, huh?)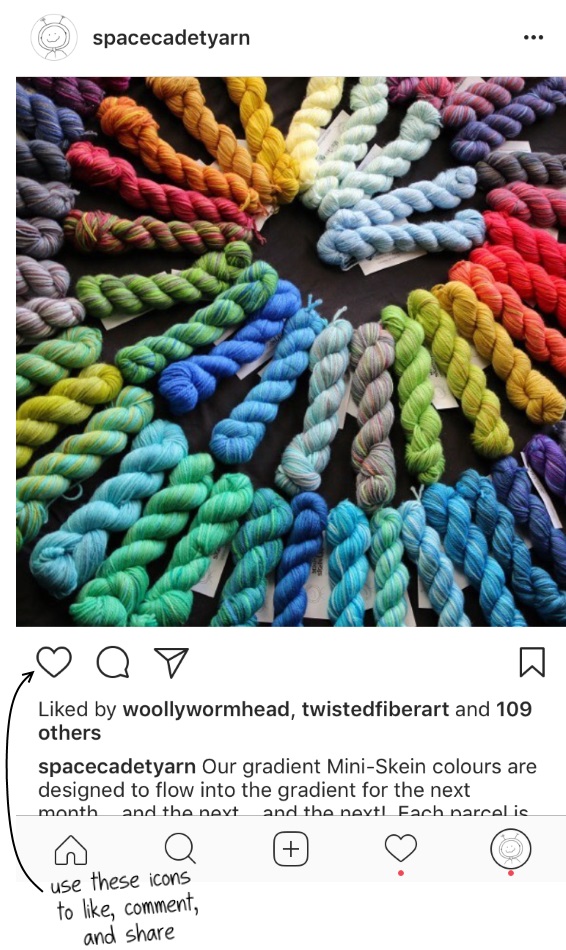 Get some SpaceCadet Mini-Skeins for yourself!
Save the Images You Like Most into Collections
If you see a photo of a design or a project that really inspires you, save it so you can find it later by tapping on the ribbon-like icon to the right under the image.  That puts it in your saved photos folder, which you can find by going to your own profile page (tap your avatar image in the very bottom right corner of the app and it will take you there) and then click the corresponding ribbon icon on that page.  You'll see all your saved photos right there waiting for you.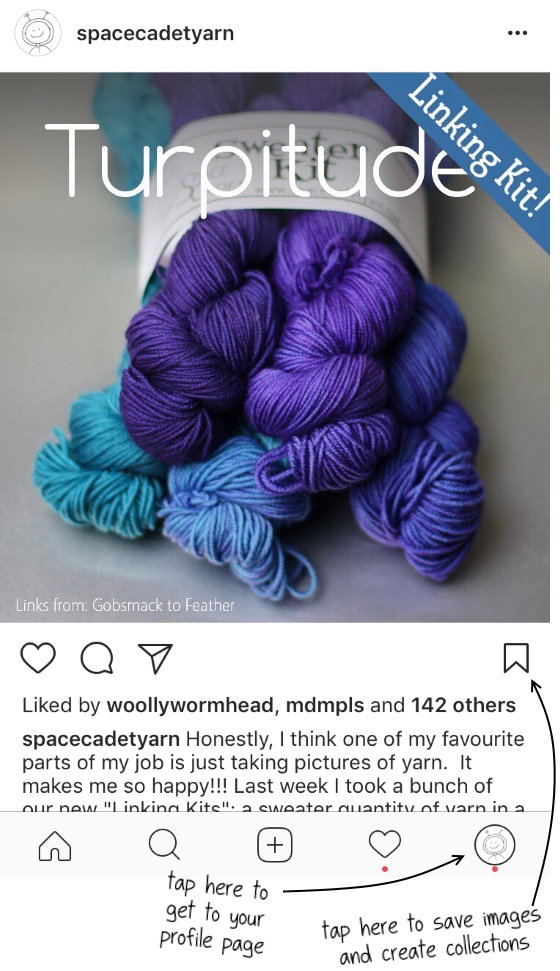 See SpaceCadet's Linking Sweater Kits
Even better, you can organise your saved photos into collections, creating a customised feed of inspiring photos to scroll through anytime.  Next time you see an Instagram post you want to add to a collection, tap and hold the ribbon icon and a little box will pop up asking you to choose a collection to add it to.  Create one for knitting patterns you love, another for crochet patterns, one for new techniques to try and, hey, maybe one for all the SpaceCadet yarn you're drooling over!  There are all kinds of possibilities!
Tag your Friends — or Even your Favourite Designers!
One of the most fun things about Instagram is being able to share your posts and thoughts with the other Instagrammers.  When you type the caption for a post, tag fellow IG users by putting @ in front of their Instagram name.  That makes a notification pop up on their app so they know to come look at your lovely project.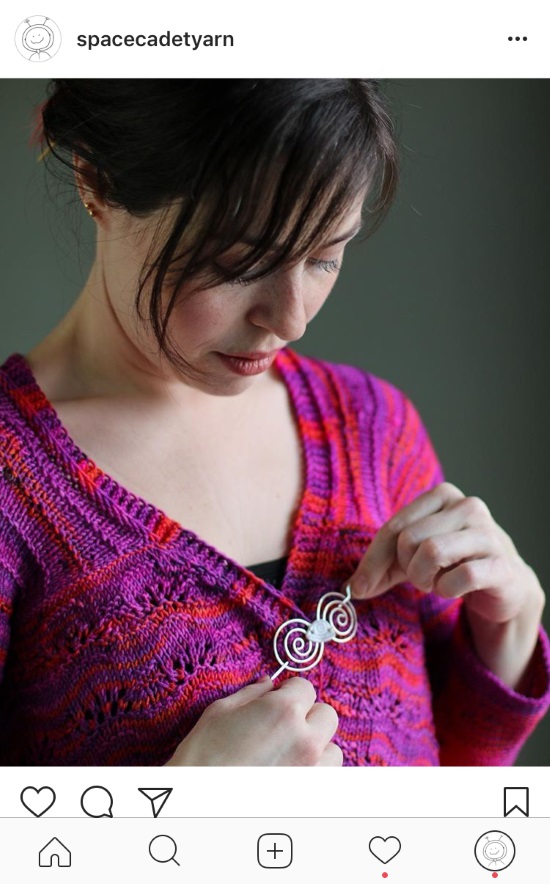 Design: Darlina by Corrina Ferguson in SpaceCadet Lyra
Even better, you can tag the designer of your project in the same way and make a direct connection.  Lots of designers love to see their work "in the wild" on Instagram — and some will even re-post projects to share with all their followers — so tagging is a great way to show off how their pattern is coming out on your needles.  And connecting with the designer makes the whole project that much more fun!
If you're using SpaceCadet yarn, please tag me too @spacecadetyarn — I just love to how our yarns look in all the different projects folks post on Instagram!  Your IG post will pop in my feed so I can check out your progress and send a little love your way too.
And Finally, Follow Me!
Lots of designers on Instagram have really beautiful feeds, filled with wonderful, stylised shots that just make me drool.  I'll admit, the SpaceCadet feed isn't that beautifully manicured: there's lots of pretty yarn but also lots of behind-the-scenes shots that a little less than perfect (I tell myself that just means I'm keeping it real).  But if it's inspiration you're looking for, I think that's a pretty good combination: the messy and the beautiful together — because that's how it really is, right?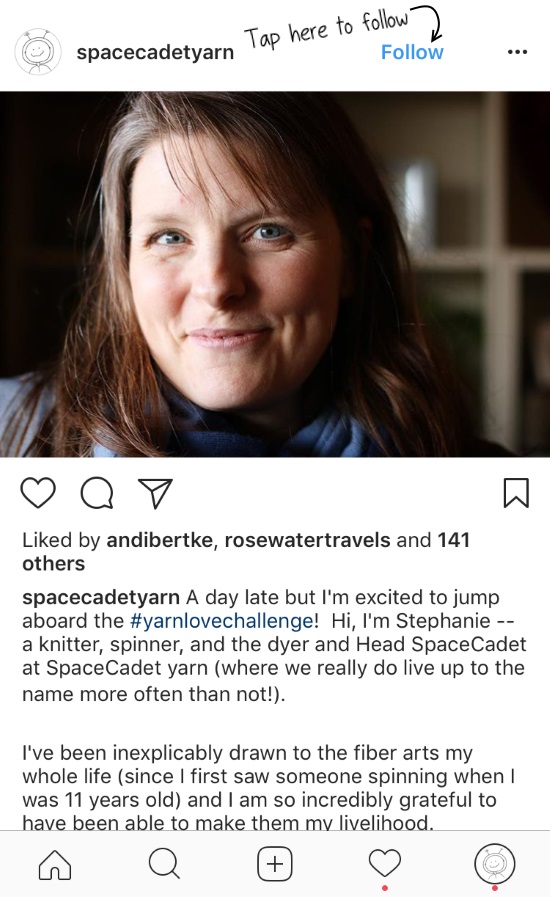 To follow @spacecadetyarn, just click here and then tap the word "Follow" right above any photo in my stream.
Now It's Your Turn!
Are you ready to start using Instagram for knitting and crochet inspiration?  It's such a fun and awesome (and beautiful) way to  get your creative juices flowing, so use these tips to get the most out of it.  And be sure to comment on one of my posts and say hellow — I can't wait to see you on Instagram!