This may be one of the last mornings I get to drink my coffee on the front porch.  I know that it will soon be too chilly to sit out in the early morning cool, so I will savour it as long as I can.  This morning I've got a lot of lovely fiber news to share with you, so why don't you grab a cuppa and curl up in your favourite spot for five minutes before the day really begins.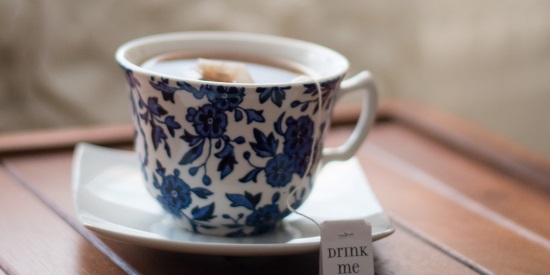 Oh, my soundtrack this morning is Ami Maamin by Avishai Cohen.  If you're not a jazz person, it may not be your thing but to me, it so embodies all the peace and hope that a new sunrise brings that it's just perfect.  (And if it is your thing, hit reply and let me know — it's good to know a kindred spirit)
Ok, onwards to the fibery goodness!

Thurs Sept 21 — The InterStellar Yarn Alliance Opens for New Members…  Click here tomorrow at noon!
Now through Oct 15 — One-of-a-Kind Fade Sweater Sets Giveaway — click here to enter

Friday Sept 29 — Spaces open in the Gradient Explorers (currently, we have 8 spots available)
Friday Oct 6 — Shop Update:  this month the yarn is Aurora, our incredibly soft and luxurious 20% cashmere yarn, perfect for warm and cozy autumn projects.
Friday Oct 20 — One-of-a-Kind Fade Sweater Sets Shop Update — watch my Instagram & Facebook feeds for sneak peeks of each set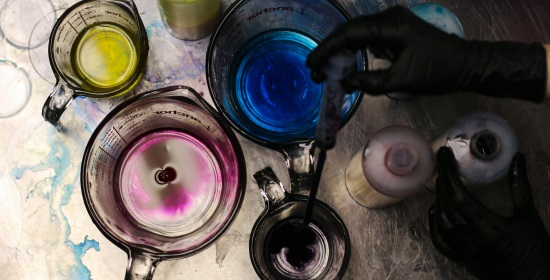 mixing dyes in the studio


Y'know that feeling when someone spots you knitting or crocheting and oh-so-helpfully offers themselves as a worthy recipient of your handiwork?  Whether they are making the suggestion in a knit-worthy way or not, it can be a bit awkward, especially if you're not the gift-making type.  Practitioners of selfish knitting and crochet will love even just the title of this useful article: How Not to Knit for Other People.
Attention designers and budding designers (and those of use who just never follow a pattern): when working out a new design, a croquis or fashion sketching template can be hugely helpful for visualising how the design will look.  The trouble is, the body shape of traditional fashion templates often don't reflect our personal reality.  So I like the idea of MyBodyModel, a web app that will create custom templates based on the user's own measurements.  They've achieved their KickStarter goal are now in the development stage, but this is one to watch when the app releases!
Mini-Skeins are useful in so many ways, and you can never have enough ways to incorporate them.  This article gives a quick list of ideas to try.
This has nothing to do with knitting or crochet but for those of us who live in Pittsburgh or love Pittsburgh, it's sure to bring a wry smile to your face:  the Pittsburgh Potty has been covered by Apartment Therapy.  And what's more, photographer Ted Zellers is documenting the phenomina for an upcoming…  wait for it… coffee table book.  Of pictures.  Of Pittsburgh Potties.  Right there on your coffee table.  Pittsburgh crocheters, I think the only decent thing to do is to contact him and represent with a few crocheted toilet paper covers.  I'm just sayin'.

The Yarn Alliance Opens for Subscriptions Tomorrow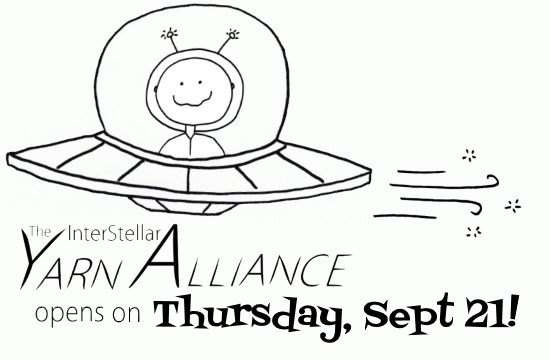 Being part of the Yarn Alliance club is all about coming on a colour exploration — in gorgeous yarns dyed in exclusive colourways (that you can't get enough of!), and shared with a wonderful community of fellow club members who are all part of the adventure too.  Plus we create beautiful coordinating skeins to double the fun.  And each parcel contains a wonderful club gifts created exclusively for the club by our community of amazing handmakers.  Oh, and a 15% coupon!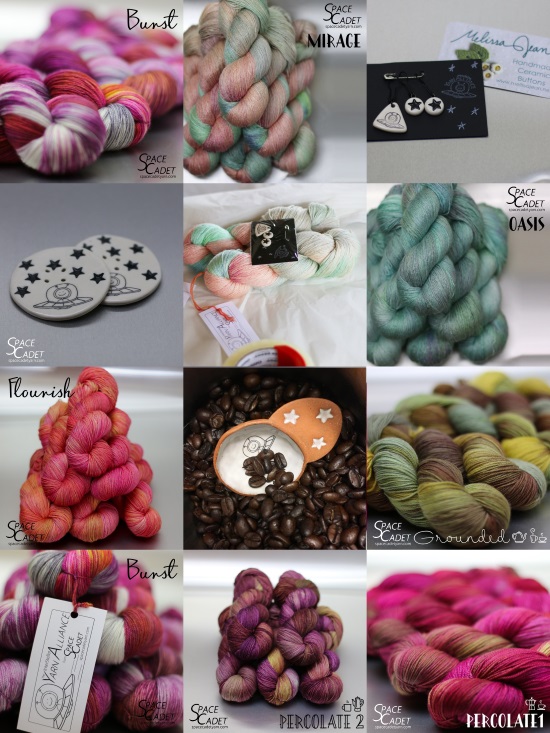 (above: some of the colourways and gifts from past seasons — sooooo pretty!)
The Yarn Alliance is available for subscriptions only twice a year, and for only two weeks at a time.  If you're on the club mailing list, look for an email in your inbox today giving you early access and, if you're not, click this link tomorrow at noon to grab your spot!
Sweater Set Giveaway — Choose Your Fade!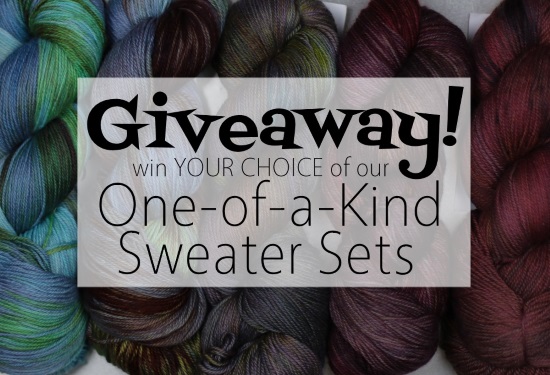 One of the SpaceCadet crew's favourite things to do is to dump all of our One-of-a-Kind skeins out onto a big sheet, and then we sit together and start sorting them into coordinating sets. Last week, we did just that, this time with the intention of creating fades. And they are amazing. They'll go up in the shop in October, but I am so excited about them that I decided to do a giveaway! ⠀
Entering is easy: click here and give us your name & email address (and Instagram name if you have one).⠀
Then to get additional entries, make sure you're following me on Instagram and think of a friend (or two!) who'd love these fades and tag them here on this post. When they enter and name you as the person who referred them, you'll get an extra entry — one for every friend who enters!
What do you win? This is the best part: You'll get the Sweater Set YOUR CHOICE out of all the sets we'll be putting in the October Shop Update! I'll be posting them one at a time on Instagram and Facebook so keep your eyes open until you spot the one you just love. ⠀
The winner will be contacted by email within 48 of the giveaway close on Oct 15 and you'll have claim your prize fast, so take note of the number of your favourite fade, cross your fingers, and you may just win it!⠀
(see official rules for complete details; some restrictions apply)

Shape your shades by ChrisBerlin
Ok, I am crazy about this cardigan for so. many. reasons!  The first is that this is entirely the kind of cardi I know I'd wear all the time (you too?).  Second, instead of just shifting from one hue to the next, the ombre yarns are held double so that they shift in a super-subtle marled effect (and marling is so hot right now).  And thirdly, this design could work equally well with our Mini-Skeins and our Gradient Explorers, each with very different results.  Here it's in two neutrals, light and dark — what colours would you make yours in?
(And if you're not a member, the Mini-Skein Club is open now, and 8 spaces will open in the Gradient Explorers on Sept 29)
Fairly Squarely by Ursa Major Knits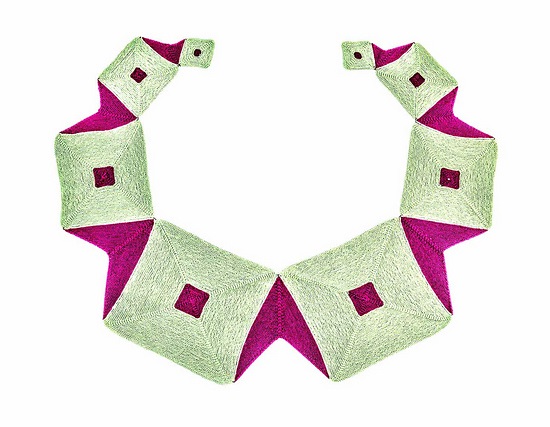 This pattern is a little hard to understand at first — at least it was for me.  I kept looking at the image above and kind of tilting my head…  what exactly was I looking at?  But once I figured it out, I realised it's really kind of awesome.  So I'm including a second image of it below — so it doesn't take you as long to figure it out as it took me!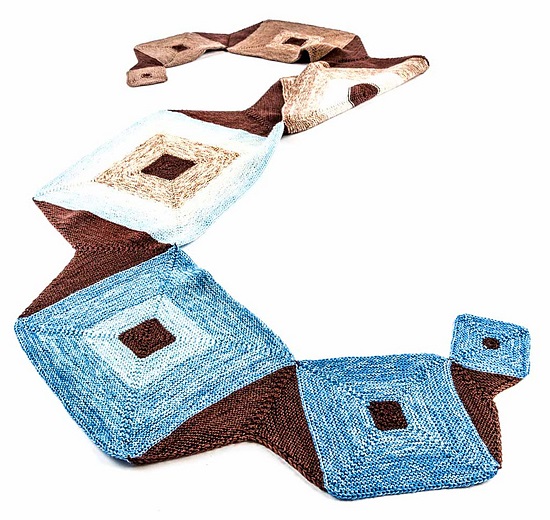 An awesome project for Mini-Skeins, you could work each block as a different hue along a gradient shift, or have a matching ombre fade flow out from each square.  And my favourite thing?  The joining triangles kind of look like the communicator badges on Star Trek (…no? …it's just me?)
Iceberg Cove by Corrine Walcher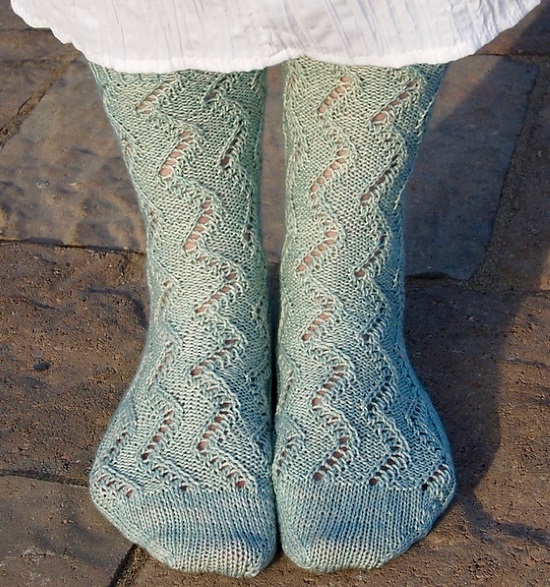 After a whole summer in sandals, I'm starting to feel ready for socks.  But not thick woolly socks… not yet.  These is far more what I have in mind right now — socks that keep my toes warm but still feel light and airy and maybe a little bit like summer lingering.  If I cast these on, it'd be in SpaceCadet Oriana, a yarn that would keep those lovely eyelets crisp, in an ethereal colourway like Frigia, Breathless, Plume, Gentle.
all images © the respective designers, used with permission
Alright, I've got a really busy day ahead of me — my assistant and I are going to be creating some new colourways for the upcoming season — so I'm eager to get started on it.  I hope your day is just as exciting!  But most of all, I hope this email start it off right.  So until next time, all my best.