You remember last week I talked about the value of slowing things down?  Well, I feel like I jinxed myself!  This week has been nothing but one headlong rush from one day to the next.  Between our upcoming show this weekend, the Yarn Alliance closing on Monday, and the last chance to join the Mini-Skein Club and get a copy of her pattern Circulate…  well, there's a lot going on!
But it's so exciting, because it's all about gorgeous gorgeous yarn — and I count myself pretty darned lucky that my busiest, toughest weeks are still all about smooshy fibery goodness!
(can I just tell you how much I love taking photos? I looove it)
Hey, before we get into the rest of the newsletter, let me just share something cool with you.  Because we're driving through some amazingly beautiful woodlands on our way to the Shenendoah Valley Fiber Festival this weekend, we dyed some very special autumn-inspired Flickering Light kits.
I absolutely love the amazingly complex colours of those one-of-a-kind Mini-Skeins set against that rich burnished russet.  It's autumn leaves, copper and patina, harvest spices…  We're bringing kits in these gorgeous colours with us to SVFF this weekend but, if you don't live close enough to come choose one in person (because every kit is a little different), we'll be releasing a very limited quantity in our online shop in about two weeks.  Keep your eyes open for that!
---

So many knitters I know lack confidence in their finishing skills (count me in that group!) that they will go to enormous lengths to avoid patterns that require their use.  If picking up stitches along a neckline is one of the skills that makes you feel nervous, this useful guide will help you find your confidence.  And because the neckline frames your (lovely!) face, it's so worth that extra effort, don't you agree?
You've seen t-shirts that say, "Knitting a Post-Apocalyptic Life-Skill," right?  Well, even before those endtimes come, it's a darned handy thing to know if you, say, need a fence around your yard.
It's nothing new to hear about movie stars knitting to pass the down-time on set, but I don't often hear about celebrities trying weaving.  Even fewer who can be described as a "21-year-old ex-Disney star, Instagram provocateur, cat enthusiast, weed entrepreneur, porn director and fanatical crafter" but this one can and it cracked me up to read about her first foray into the fiber arts.  It's… not exactly what I'd expected.
PETA (People for the Ethical Treatment of Animals) ran an ad in Britain claiming that "wool is as cruel as fur" and the Advertising Standards Agency disagreed, ruling that the claim had been inaccurately presented and ordering Peta never to repeat it.  Read more about it here.
---

Join Now: The Yarn Alliance Closes on Monday!
Open until Sept 30
It's almost time to close the Yarn Alliance so, if you've been thinking about joining our awesome yarn club, click here and get in now.  The Yarn Alliance is our premiere yarn club, all about gorgeous dyeing on fingering weight yarns.  Plus coordinating colourways, great gifts, and a ton of fun!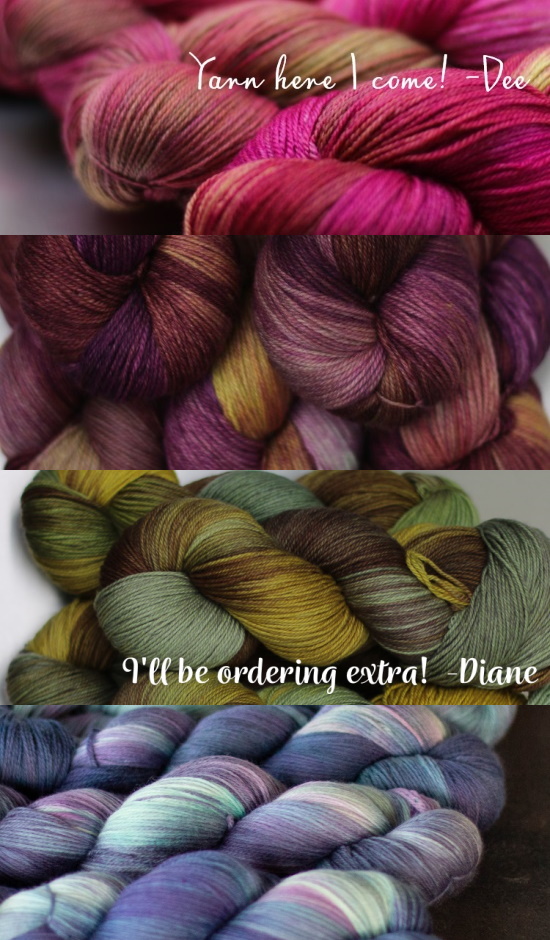 So, what do you get when you join?
…beautiful yarns, colourways you might never have dared try but suddenly realise you love, and some seriously fabulous gifts!
As a member of the InterStellar Yarn Alliance, you'll receive a fabulous parcel delivered to their door every other month, containing:
SpaceCadet  yarn (light to medium weight) in an exclusive Yarn Alliance colourway (guaranteed not to be offered on the SpaceCadet® website for at least 6 months)
A great Yarn Alliance gift tucked into every parcel!
The SpaceCadet's Log exploring the inspiration for each colourway.
The InterStellar Yarn Alliance newsletter with periodic special offers exclusively for members.
A 15% off coupon every six months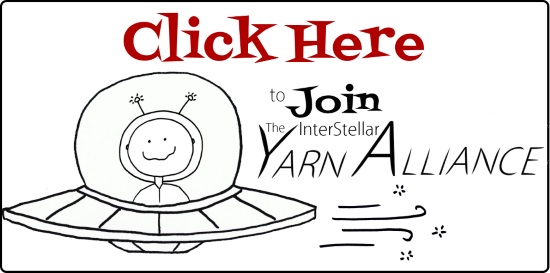 Shenandoah Valley Fiber Festival (SVFF)
Sept 28-29, Berryville VA
If you live near the Shenandoah Valley, you'll want to come to SVFF this weekend! We're bringing lots of yarn along with those gorgeous Flickering Light kits (at the top of the newsletter), so come see us in the Lion Pavillion (it's a bit of a walk but totally worth it, I promise!)
Last Few Days to Get a Copy of Circulate
Join the Mini-Skein Club by the end of Sept for your free copy!
For the Mini-Skein Club, we dye a set of Ombre & Gradient colours that flow from one month into the next… and into the next… and into the next.  We've been in soft, beachy colours over the summer but I'm super-excited to show you where we're headed next: this is August's colours flowing into September's…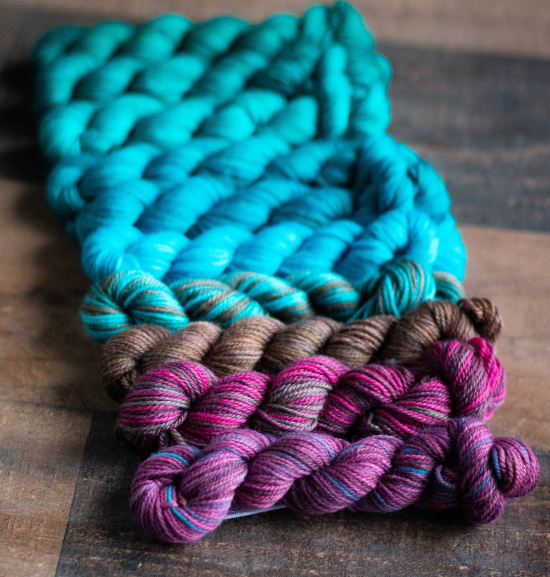 (that's August at the back, all blue and sea-like, and September at the front taking us in a whole new direction)
And you remember the other week I told you about my assistant Jade's two beautiful new patterns, Trajectory and Circulate?  Circulate (above) is a long cowl designed especially for SpaceCadet Ombre&Gradient Mini-Skeins to make the most of the their gentle colour changes.  And I'm so excited for its release that I'm gifting a copy of Circulate to  everyone who joins the Mini-Skein Club in September!
Click here to find out what makes our Mini-Skein Club so special and then be sure to join this month to get your copy of the pattern.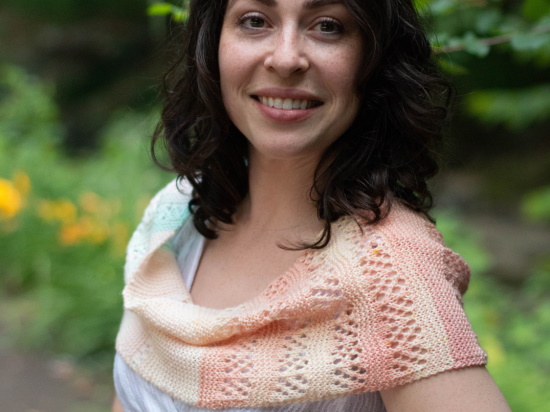 ---

Islington by Mara Licole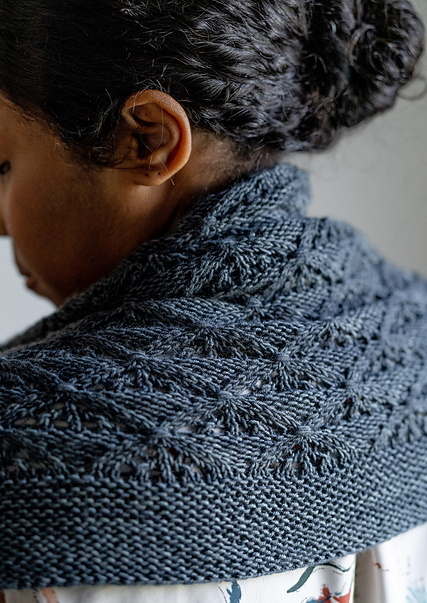 I know this is a little ridiculous but thing I love most about this gorgeous shawl is not the lovely texture of the wrapped-lace stitch pattern (but isn't it lovely? and so intriguing)…  it's actually that nice, fat, squishy garter edge! I think most designers would have made the edge smaller but this design was inspired by the view of a busy London street scene viewed quietly through a window with a thick window frame, and that lovely garter edge reflects that beautifully.  It'd look beautiful in Dark Skies (I mean… cuz London!), Feather, or Nine Stones.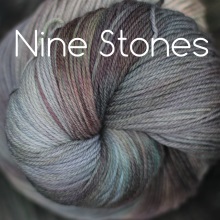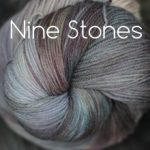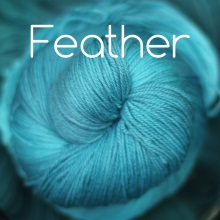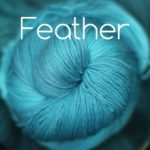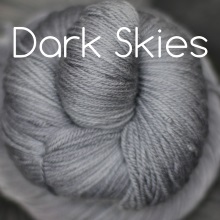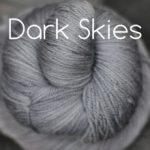 Penny by tincanknits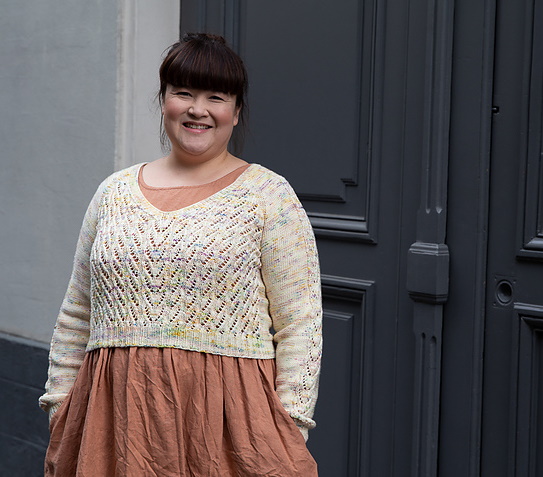 Simple shapes and beautiful details can make a sweater, and even better when its sized from newborn all the way to 4XL.  I love the v-neck (they're always so flattering) but what I like most is the detail down the sleeve that mirrors the center panel.  It'd look lovely in Oxblood, Yes Dear, or Longing.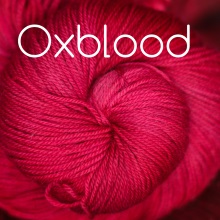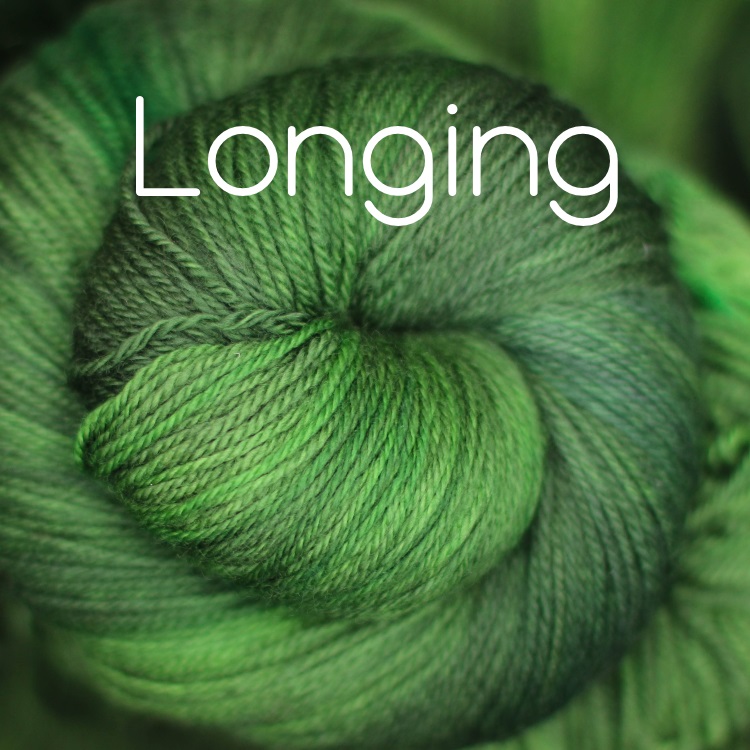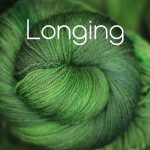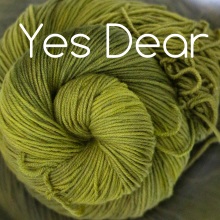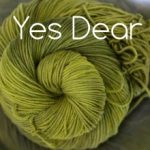 HoneyBuns Beanie by Nomad Stitches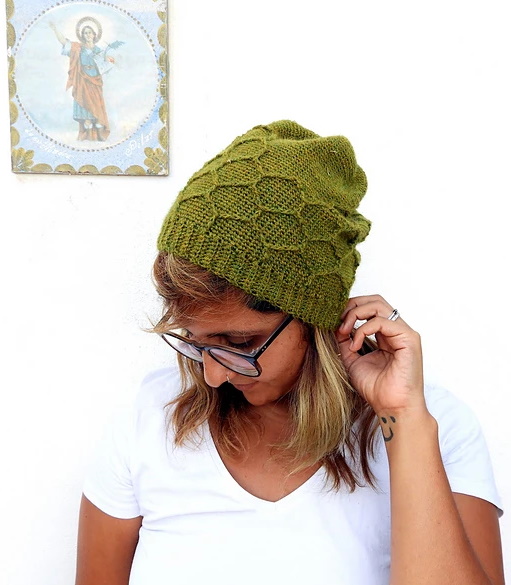 Here's what caught my eye about this lovely pattern: every example on the pattern page is different because, mimicking an actual bee hive, it's designed to be crocheted differently every time! The instructions are sized from babies to adults, so you can make one for every member of your family. And while it's designed in fingering, it can also be adapted to sport or DK for a chunkier beanie.  I'd love to see it in Honey (of course!), but I think it would gorgeous in Headstrong and Yes Dear.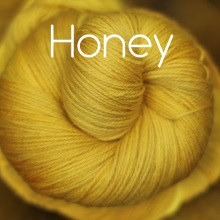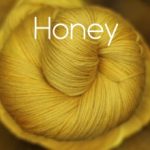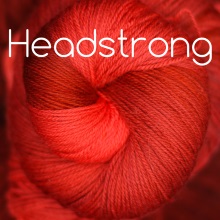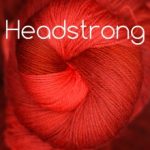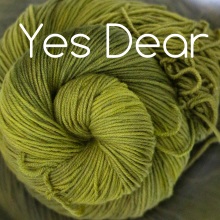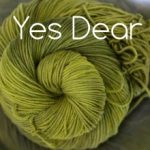 images © the respective designers, used with permission
This newsletter has been sponsored by the SpaceCadet Pinterest board "Mini-Skein Ideas", where (nearly) every pin links to the pattern.  Go find something gorgeous to make!
Ok, it's going to be a super-busy day today (we're  packing the car for the show and I'm sure I've left something off the list!) so I'd better get it started.  I hope your day is filled with colour and fun and, until next time, all my best!