You guys you guys you guyyyys, I've been dying to show this to you!!!!  We did something so cool with the November Mini-Skeins and I've had to keep quiet about it but I am just bursting!…
(SPOILER ALERT if you're in the Mini-Skein Club and don't want the surprise ruined, look away now…)
You remember that a few months ago we developed the Start-Anywhere Gradient Mini-Skeins?  Here's an image of the July bundle in case you missed it: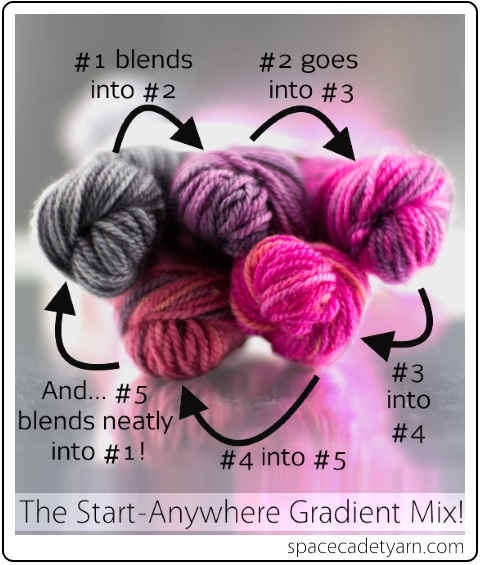 The idea, of course, is that the last colourway flows back into the first colourway, so that you can customise your gradient to start with any yarn you choose.  So far, so cool, right?  Well, we've kept that sweet little feature and, in November, we added something that is just crazy-exciting.  Are you ready?…

So the last skein of October's Mini-Skeins blend into the first skein of November's.   And this month, the last skein of November's Minis will flow right into the first of December's…  and on and on, each bundle adding to the Never-Ending Gradient as the colourways morph and change from one month to the next.
Use the bundles individually or together.  Work them in their colour changes or mix them up in stripes.  Let the colours flow or contrast.  Use a few to create something small and sweet or gather a bunch of them for a project that's dramatic and eye-cathing.  The possibilities are endless!
(Want to get in on the Mini-Skein action? Click here to join the club)
Jade's Mini-Skein Pattern Picks
Now, do you need a little help picking a project?  Don't you worry — our Jade has got some fantastic ideas for you!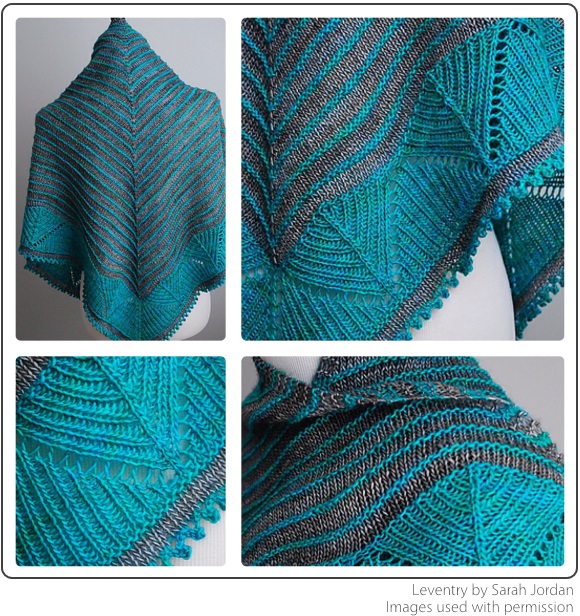 This shawl literally stopped me in my tracks when I spotted it in the wild at the Pittsburgh Indie Knit & Spin, and it's beautiful with two coordinating colors.  But…it would be absolutely amazing with the Never-ending Ombre Minis!  Work it in a straight up ombre for amazing color and a subtle stitch texture, or put two of the bundles together with a contrast color for the garter ridges and border, and it would just POP!
Loop – Casapinka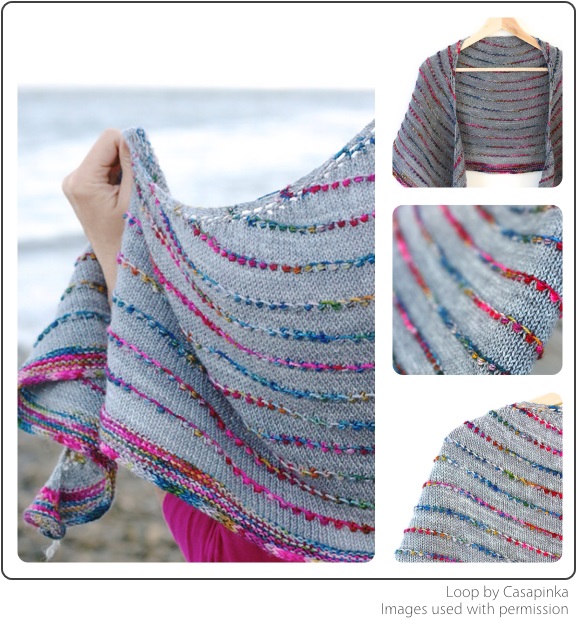 Now, this one's a bit different.  It's meant to feature a variegated yarn against a plain background, but I think it would be stunning in reverse as well.  Can't you just see the stockinette background cycling through a set of ombre or gradient minis, and the 'loops' in a highly contrasting color?  Depending on the yarn base, one bundle of minis and a contrasting color is all you'd need!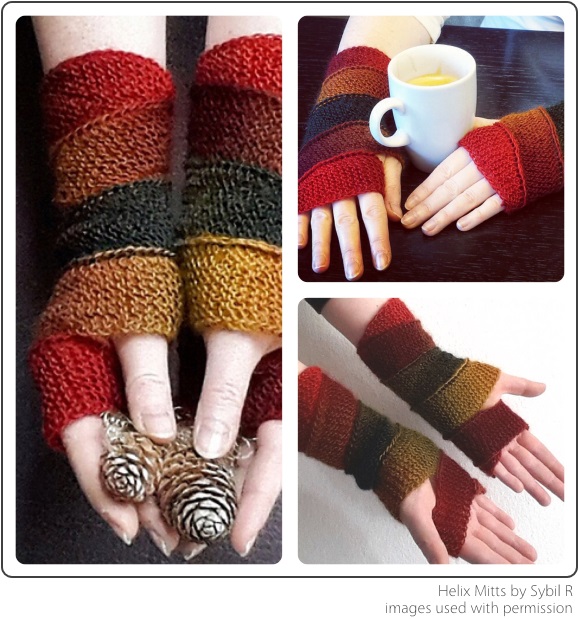 When I saw these mitts on the pattern suggestion thread on Ravelry, I thought they looked like so much fun to make!  The garter stitch attach-as-you-go construction is exciting but not too complicated, and shows off the colors beautifully.  They'd be great in either this month's gradient or a bright set of multis, and they use only a little bit of yarn.  You could even get 2-3 pairs out of a bundle… great for any last-minute holiday gifts you need!
Need More Holiday Gift Ideas?
Two easy gift ideas for yarn lovers (or for…  you!).  Order one and the rest is easy — no waiting in line, no wrapping, and all that yarny goodness is delivered straight to the recipient's door!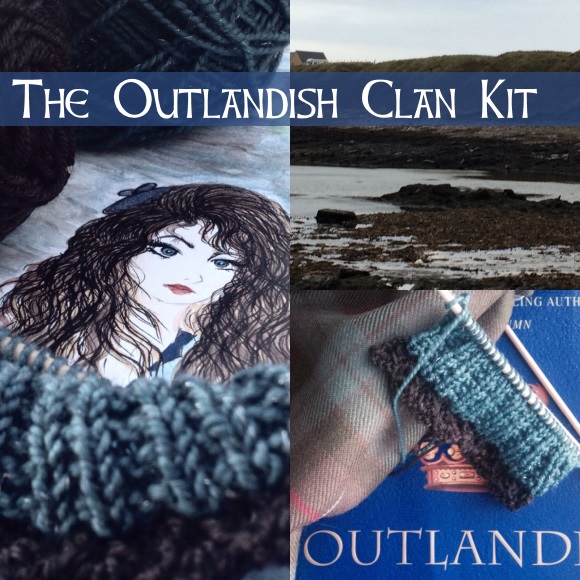 Three gorgeous accessory patterns, four breath-taking yarns in exclusive colourways, and a project bag handmade in the Scottish Highlands, and tons more goodies, the Outlandish Clan Kit is just what you need to see in the next season of your favourite show.  Kits are available until Dec 5th only, so click here to grab yours quick before they sell out!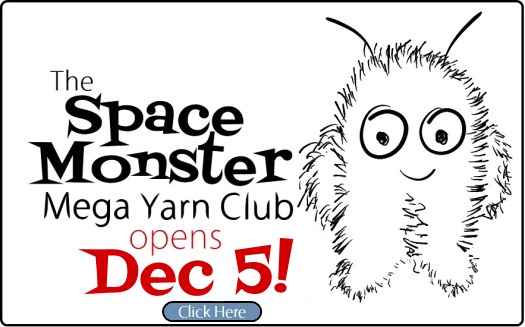 The SpaceMonster Mega Yarn Club all about bigger yarns and is perfect for those who love to work bulky.  Every other month, you'll receive a skein of worseted or bulky yarn in an exclusive SpaceMonster colourway, and a fabulous gift in every third parcel (we're known for our awesome gifts!). 
Open for subscriptions from Dec 5 – 21
,
click here
and get on the mailing list for early-bird registration!