An Open Letter to Those who Don't Get the Fiber Arts
I am not doing this to recreate the past.  I don't harbour any fantasies of wearing petticoats or a bonnet.   And I don't knit because I want to feel domestic.
I do this to free my soul.  I do this to work in colours that make my heart sing.   I dye because I see in my mind hues and shades that are bursting to be let out.  And so I do let them out, laying them down in dye upon fiber – vibrant shades poured out over wool, over silk, over the ordinary of life.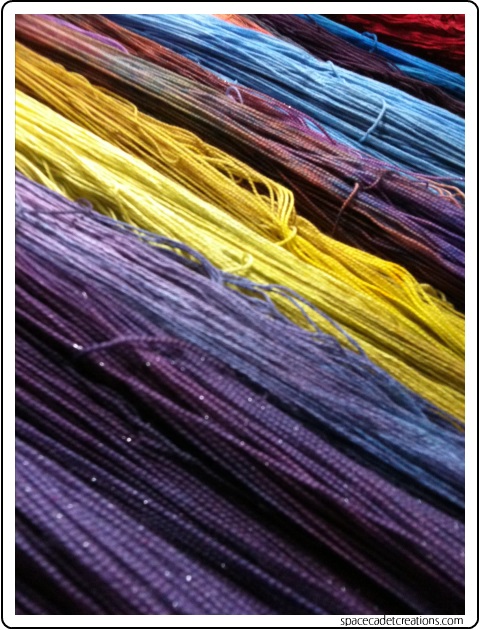 And when, at last, I cast those colours onto my needles, I feel a calm wash over me as I work them up into a fabric of my own making — the needles clicking softly and the colours gently blending and contrasting.
I know you think this is old-fashioned, but it's not.  It is as modern as imagination, as current as discovery, as now as creativity.  Would you ask a painter why he doesn't just take a photograph?
And it's ok if you don't get it.  I understand.  But I just wanted to say – I just wanted to say out loud – that this is nothing about old fashioned.  This is what I do, and I do it now.  I am a fiber artist.