A friend mentioned the other day that I haven't done a Pattern Roll-Call in a while and, as I realised she was right, I also realised I knew exactly which patterns I wanted to include!  Usually, I focus on one-skein projects that work well with hand-dyed yarn but, just lately, everywhere I look it's been mini-skeins mini-skeins mini-skeins…  So I think it's in the stars that I have to do a few Pattern Roll-Calls focusing on all the fantastic mini-skein patterns that are so hot right now.
And the place to start is with the Beekeeper's Quilt by Stephanie Dosen of Tiny Owl Knits.  It's the pattern that's turning everyone into hexipuff addicts and it's just so intriguing.  All those puffy little hexipuffs, all mixing their colours together gently, and the result is a like a patchwork quilt but with a funky, modern twist.  So cool!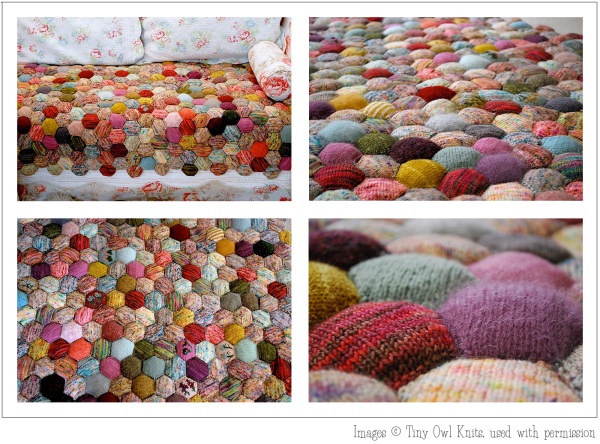 ---
And here's another that's really calling to me: The Sock Yarn Blanket by Shelly Kang.  I'm crazy about this design!  That's partly because I'm a sucker for mitered squares but also because I love how it looks like feathers of some fantastical bird flowing down from top to bottom.  Again, a million colours that really shouldn't work together and yet, somehow they do…   This pattern also comes with some really helpful tutorials to get you started.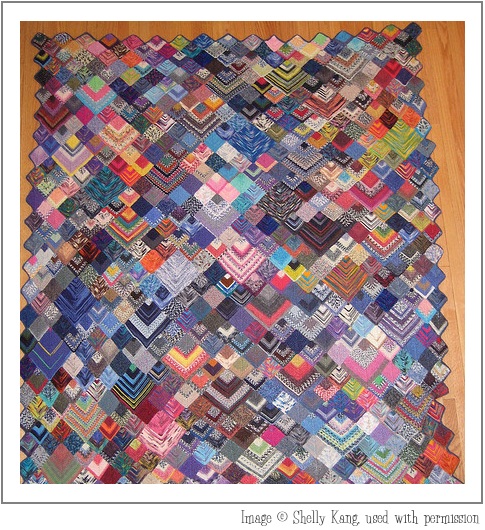 ---
And then there's the Babette Blanket by Kathy Merrick.  And the thing I love about this pattern is that it demonstrates how beautifully the Mini-Skein craze works in crochet.  And I also love how these three examples show the way Mini-Skeins can work in any colour combination — bright or subdued, matching or contrasting, each one is just gorgeous!
---
See what I mean?  As a dyer, these projects really get my blood pumping, because they are just so full of glorious colour!  I want to dive in and roll around in them!  Mmmmmmm….   Gorgeous!
And if these patterns have got you as excited as they've got me, do check out the SpaceCadet's new Mini-Skein Club.  Each month you'll receive a surprise selection of gorgeous SpaceCadet yarns delivered to your door, so that you can try out all the SpaceCadet bases and feed your mini-skein project addiction!