A couple of months ago, I recieved a lovely, lovely, lovely parcel.  Amid all the massive boxes of yarn that were arriving in the run up to Rhinebeck, there was one small manilla envelope waiting on the doorstep.  I honestly couldn't think what it might be but, when I ripped open the package, I was immediately over the moon!
Sharon Silverman is a wonderful crochet designer and I've really enjoyed working with in the past.  She contributed to the SpaceCadet's Guide to Using Hand-Dyed, and do you remember when she designed her stunning Moonmist Shawl in my Luna Laceweight yarn?  So when she told me she was writing a new book of crocheted scarves and asked if she could use SpaceCadet yarn, I jumped at the chance!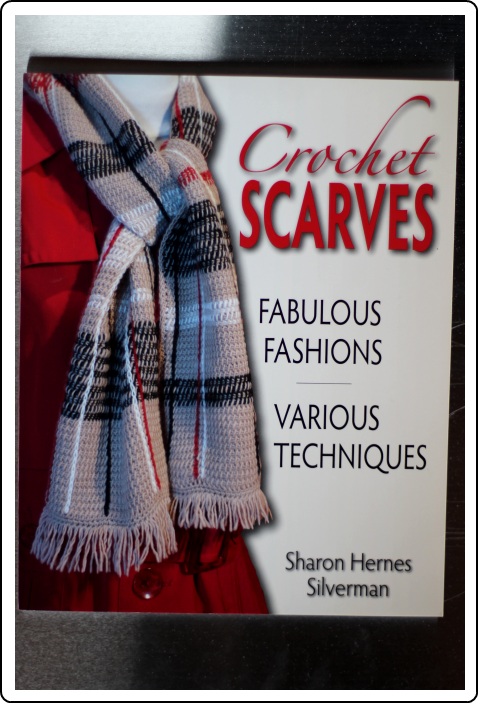 So when my copy of Crochet Scarves: Fabulous Fashions – Various Techniques arrived, I couldn't wait to settle myself right down into a comfy chair and crack it open.  And it is — as expected — fantastic.  Twenty-one brand new designs, covering everything from traditional crochet to Tunisian (I love Tunisian!) to broomstick lace.  And all with really wonderful step-by-step visual instructions and easy-to-read charts.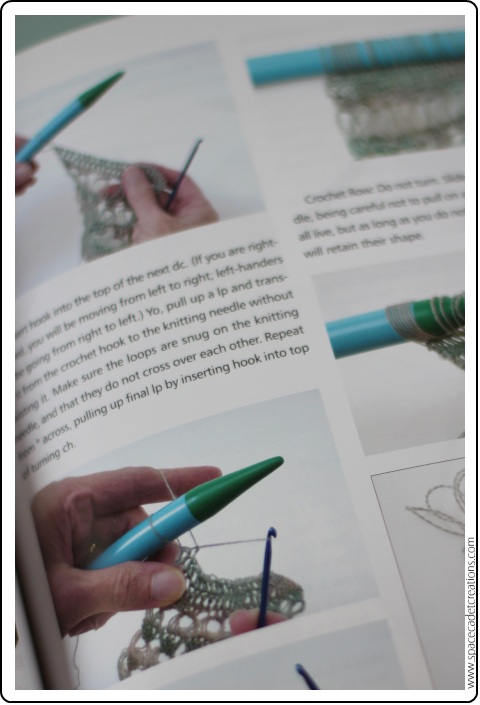 Now, can I tell you something?  I don't care what kind of a day you've had — whether it's been a facepalm kind of day or wildly successful.  And I don't care what kind of week you've had, or month or year or life…  no matter how things are going for you, when you see your name in print, in a book, it sends such a thrill down your spine, I just can't tell you.  So, I turned to the Cactus Scarf and saw SpaceCadet yarn right there on the page and… I squeed!  Alone in the house, still sitting in my comfy chair (well, jumping out of it actually), I was squeeing my heart out.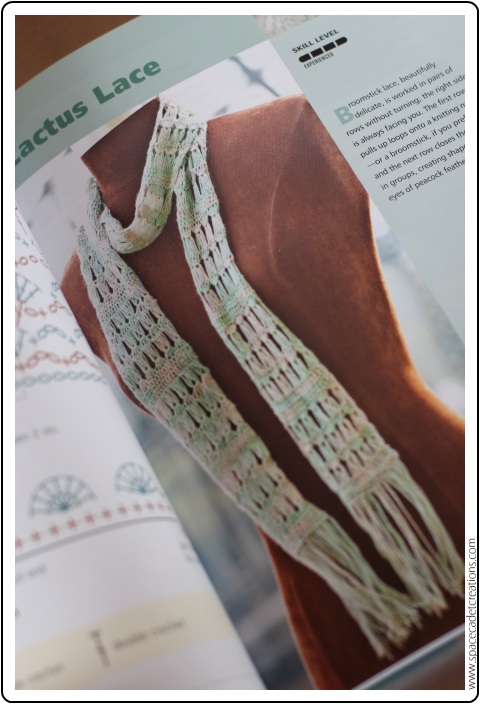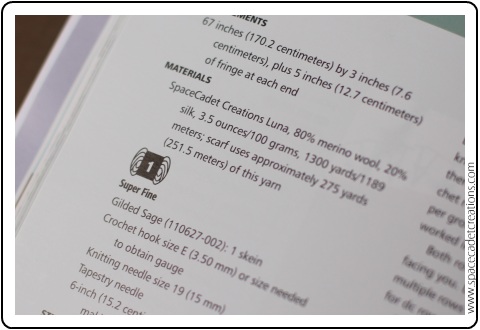 One of the hardest things about selling yarn online is that it's incredibly difficult to express the tactile elements of each yarn.  It's one of the reasons I love doing shows so much.  When customers can come and see the yarns in person — smoosh the yarns in person — everything changes.   For the Cactus Scarf, Sharon chose SpaceCadet Luna, a merino and silk cobweb laceweight that gives a stunning 1300 yards per skein (that's nearly 3/4ths of a mile!).  It's so fine and yet so smooshy, and the silk gives it an amazing sheen that I can never seem to do justice to in photographs!  That just kills me, because this is one special yarn.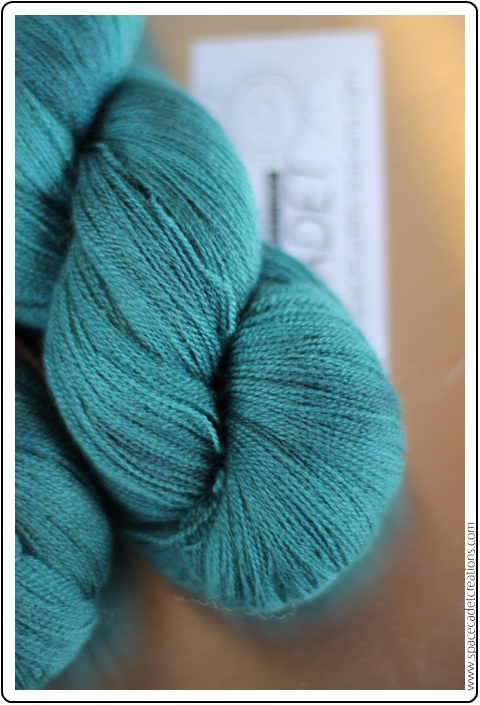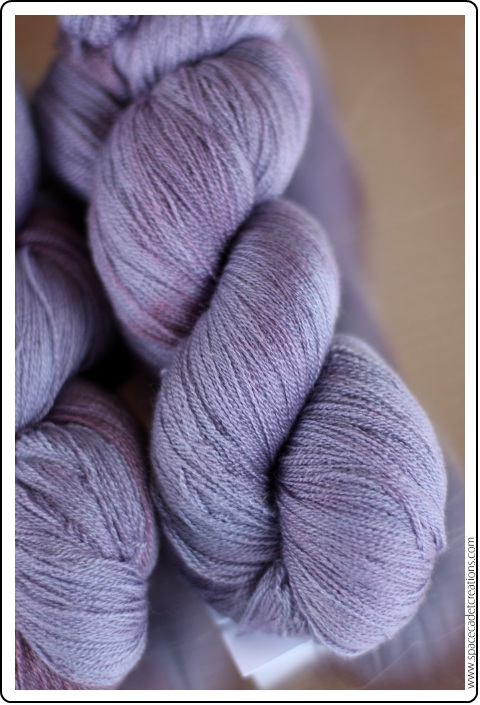 But you know what?  I think the Cactus Scarf would look great in any of the other SpaceCadet laceweights too.  Pyxis is 100% superwash merino and a great, straightforward laceweight yarn — or for anyone taking their first steps into open stitchwork.  But I think this scarf would be amazing in Thebe — it's a heavier laceweight in silk and linen that has an almost rustic feel and fabulous drape.  And then there's Venus, with its incredibly subtle sparkles blended into merino and silk — now that would be one eye-catching scarf!
So, are you as excited about Sharon's new book as I am?  Check out Crochet Scarves: Fabulous Fashions – Various Techniques and the rest of Sharon's fantastic crochet designs here on her website.