Saturdays are always quieter on the internet.   And beautiful holiday weekends that catch the last of the summer days are even quieter (who wants to be inside on a computer when there are rays to catch and burgers to grill?).  So when I realised that the InterStellar Yarn Alliance fell on the Saturday of Labor Day weekend, I really thought that sign-ups would be slow.  Slow with tumbleweed; slow with crickets…
Crickey, was I ever wrong — you guys have blown me away!  I been walking around with the hugest grin on my face to see so many people piling in to join the Yarn Alliance.  It's been incredible — and we are going to have a blast!!!
Wanna see what I mean?  The latest parcels for the Alliance went out last week and, here, have a look…
First there was the yarn.  I love the colourway and I'm really happy to report that, from the comments on Ravelry, the members did too.  This is a colourway that's all about summer: bright, happy, and bursting with colour.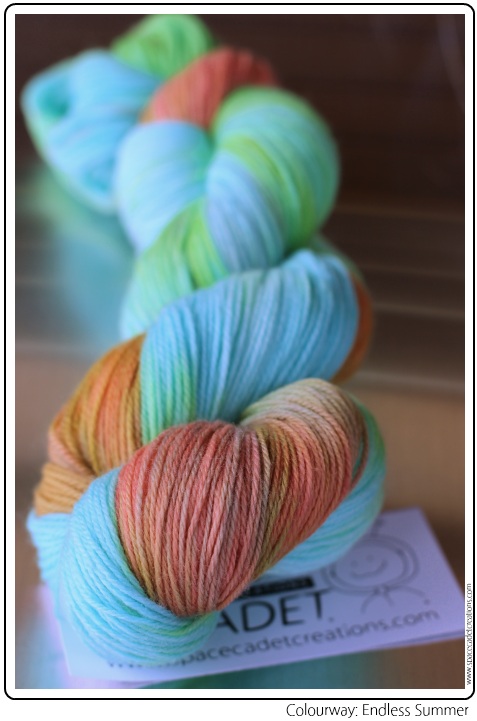 And then, of course, there was the SpaceCadet's Log, with all the details of the inspiration behind the colourway.  (Shall I let you in on a little secret?  This colourway was a total mistake — I was aiming for something else entirely but, as soon as I saw it, I knew I had to go with it!)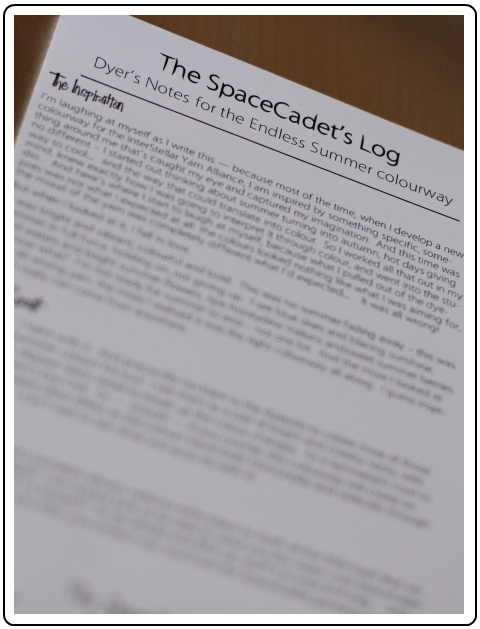 And then there was the gift.  And I am super excited about this…  Check it out — it's a fabulous custom-made SpaceCadet notions bag!  I absolutely love the idea of the Yarn Alliance members opening up their project bags to find all these little SpaceCadets grinning up at them!
(And there's a very poignant story behind this gift — read it here and send my friend Amy some love)
Doesn't it look great?  The InterStellar Yarn Alliance is open for subscriptions only until Sept 16 and space is limited.  So if you want to find out more, be quick and click here for all the details.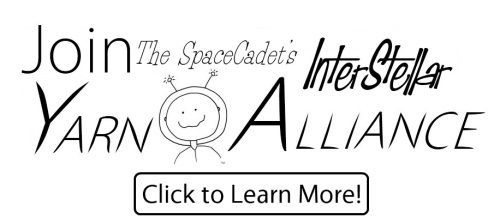 ---
Whatcha Up To This Weekend?
Come and see us at the PLY (Peace, Love, and Yarn) Party!  Every year, Lovelyarns in Baltimore hosts a bunch of indie dyers for a seriously exciting celebration of hand-dyed yarn.  If you're anywhere in the Baltimore area, you do not want to miss it.  Click here for all the details, and then come out and see us.  And make sure you stop by and say hi to me — I'd love to meet you!