We are all busy this week prepping the August Mini-Skein Club bundles (and I think they're going to be a real treat this month, whether you've picked the Ombre&Gradient Mix or the Multicolour Mix — really fun colours coming your way!).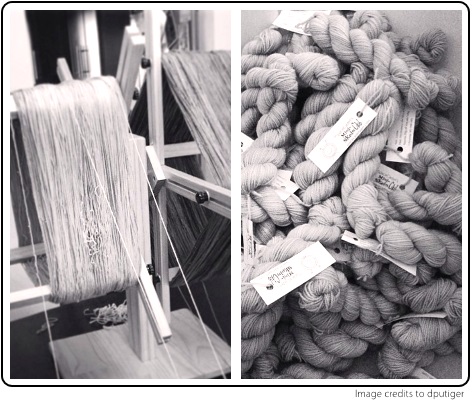 But I wanted to quickly share with you something wonderful that's been happening in the SpaceCadet group on Ravelry!   Now, we love collecting Mini-Skein project ideas for our club members on our Mini-Skein Ideas board on Pinterest — there are just so many fabulous and creative ways to add colour to your projects and scrolling through our Pinterest board is downright delicious.
But then I had a brainwave!  As well as our collection on Pinterest, why not make this collaborative, and have all of you guys add your ideas too?  So I started a thread on Ravelry — a place to share Mini-Skein project ideas and create a gorgeous look-book of patterns, an idea bank that we all contribute to.  And it has become absolutely magic!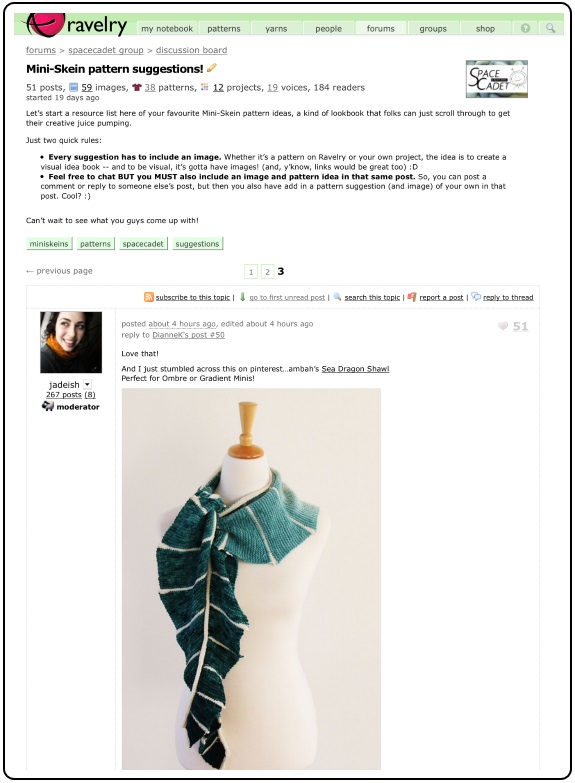 There are just two rules, and they are simple (and pretty fun too!):
Every suggestion has to include an image. Whether it's a pattern on Ravelry or your own project, the idea is to create a visual idea book — and to be visual, it's gotta have images! (and links are great too)
Chatting is welcome BUT you MUST also include an image and pattern idea in that same post. So, you can post a comment or reply to someone else's post, but then you also have add in a pattern suggestion (and image) of your own in that post.
Want to join in the fun?  Click here to check out the thread.  And, hey, why not share your best Mini-Skein idea while you're there?
Coming Soon
I'm crazy excited but I can't say much, except to share this sneak peek…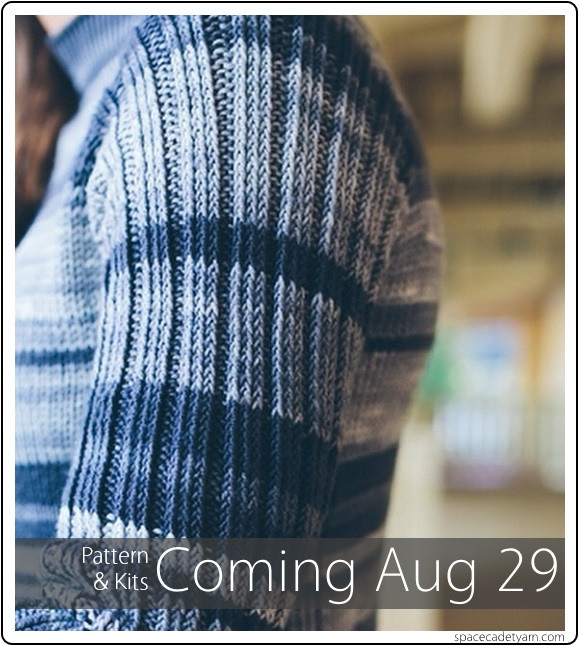 …and these two key words: gorgeous new pattern and fabulous new kits!  Mark your calendars for August 29th, and make sure you're on the mailing list to be the first to hear about it!
Closing Soon
There's less than one week left to order your fantastic SpaceCadet yarn bowl and mug from Pawley Studios.  The orders are flying and it's been so much fun!  Don't miss the chance to grab yours before they close on Aug 18!  Click here to order or learn more.