A few weeks ago, just after I'd mentioned on the blog that we were taking a wonderful collection of One-of-a-Kind SpaceCadet yarns to our spring shows, a customer emailed to ask if we could offer them on line for the folks who live too far away to come to our shows.  We do a great deal of experimentation in the studio, which creates a ton of incredibly beautiful one-of-a-kind colourways, with layer upon layer of colour, but we rarely offer them for sale online simply because it takes so long to photograph and get them all up on the website.  But that email got me thinking…  I realised she was right, it would be great to occasionally offer our experimental colourways to all our customers, so I decided that once the shows were over, we'd do a something special.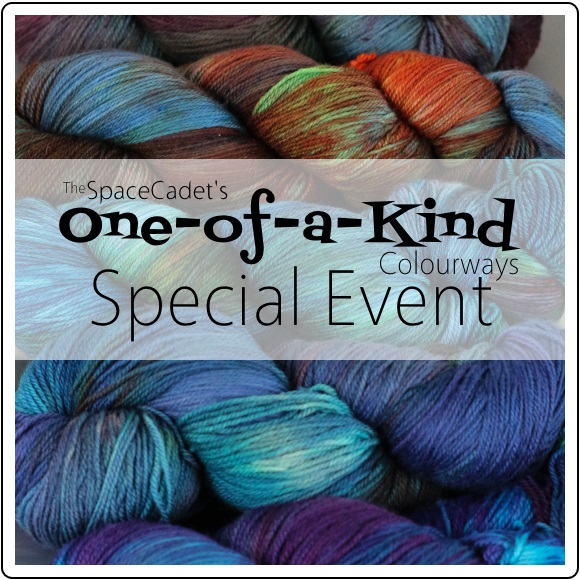 Our Spring SpaceCadet One-of-a-Kind Colourways Special Event
So here it is — your chance to get your hands on all those lovely yarns that you don't normally see in our shop!  There are 65 skeins of Celeste fingering…
*sound of a record scratching*
Ok, wait, an amazing thing happened yesterday, but it kind of changes everything.  So before I go any further, let me quickly explain.  I had planned to open the One-of-a-Kind Special Event to the public this morning, but also decided to reward the folks who've joined our mailing list by giving them a one day's advanced notice.  Sundays are quiet in the online world, most people are busy and don't check their email.  I thought, it would be a nice, gentle way to ease into the Special Event…
Well…  I was wrong!  The folks on our mailing list went nuts for the One-of-a-Kind colourways and jumped straight in with both feet.  It was amazing to watch the orders come flying in, knowing that each one represented a SpaceCadet customer who'd found a yarn they just LOVED!  I have to tell you, I think getting to be that kind of a match-maker has to be one of the best parts of my job, but it does mean that a lot of the One-of-a-Kind skeins are gone.  Now, there are some wonderful colourways left (including my personal favourite — any guesses which one it is?), but it turns out, you've got to be superfast to grab the ones that are calling out to you before they disappear!
Ok, so now that I've explained, let's get back to our regularly scheduled programme…
There's the summer-friendly Celeste fingering, our wildly popular Lyra sport, beautiful Elara bulky, and three kinds of laceweight — so you're sure to find something that you love!  But they're available for only 10 days, so be quick.
Perfect for Mother's Day!
Oh, and if you're stumped for what to get your mother for Mother's Day, pick a colourway for her and leave your gift message in the notes section when you place your order.  Or you suspect your family might be planning to get you something… erm…  disappointing for Mother's Day, then share this post and drop some heavy hints — chances are, they'll be grateful for the help!
Ready to get started?
It's easy — just scroll down and click on one of the images below  — fingering, sport, bulky, or lace — to see all the other colourways available. They're all dyed and ready to go, so we'll get your order packed and out to you quickly.  Can't wait to see what you pick!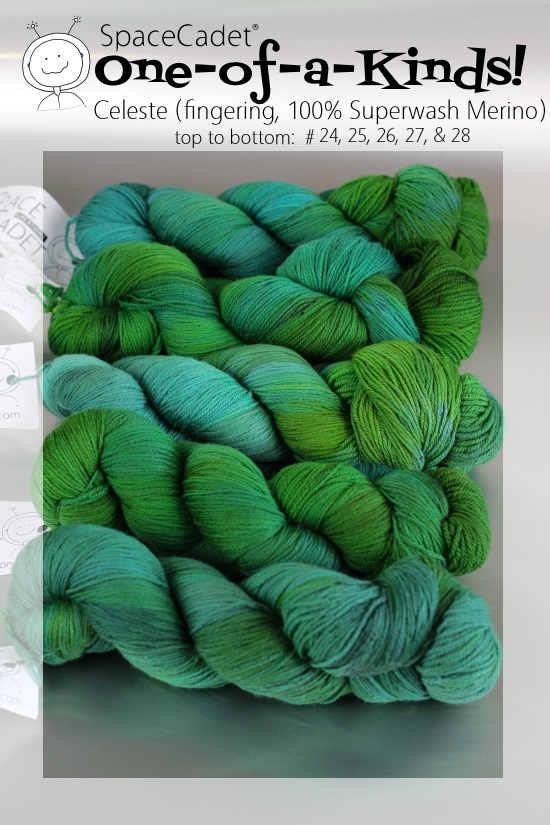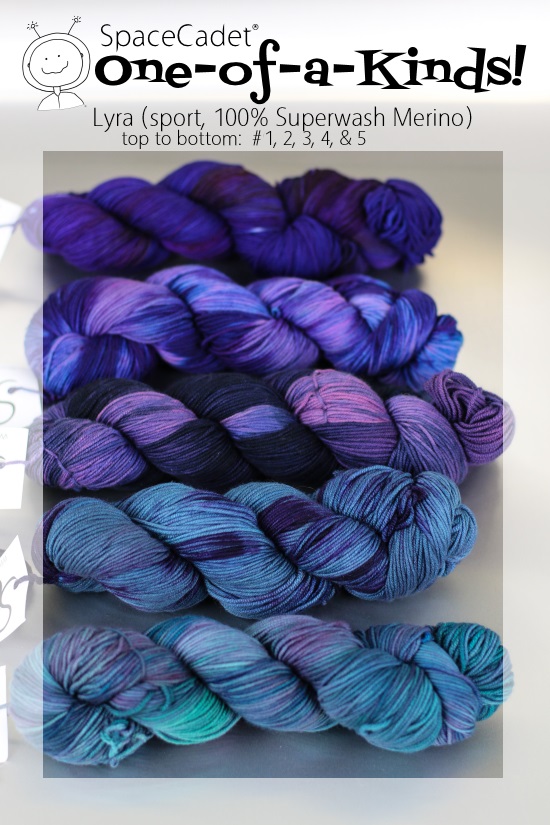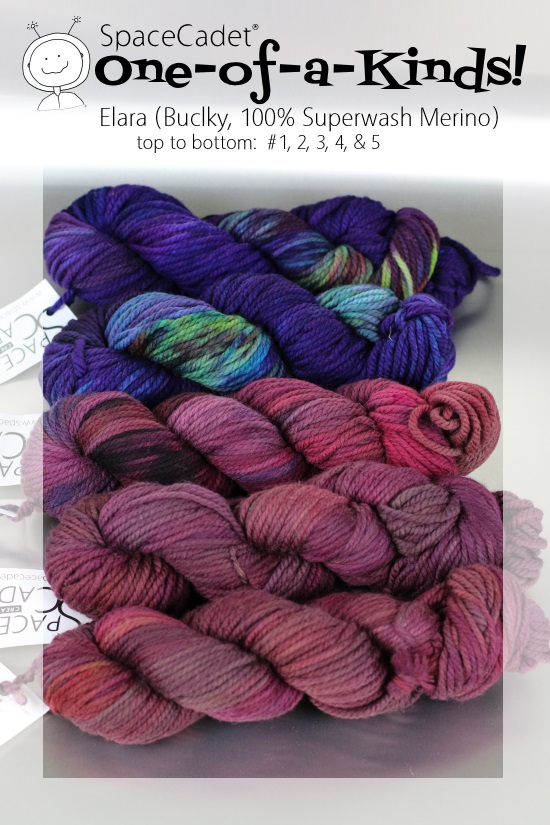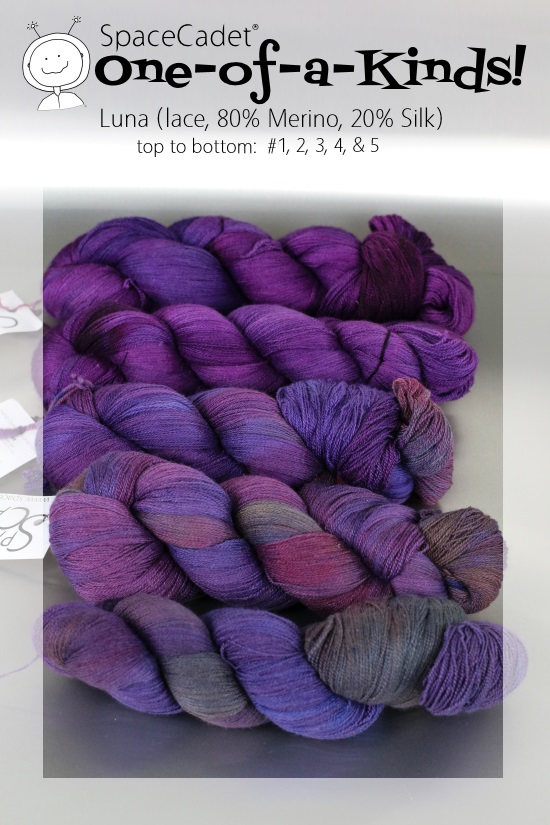 So there you have it — the last 24 hours have been amazing and I've learned how much folks really love our One-of-a-Kind colourways.  We never stop playing with colour and producing amazing yarns, so I think we might make this a semi-annual event to share our beautiful experimentations with you.
But the real moral of this story? It's TOTALLY worth being on our mailing list!  If you're not already on it, click here and let's get that fixed right now.